Social Media Marketing Tips (Top 6 Tips)
Boran Özgül
Content Marketing Specialist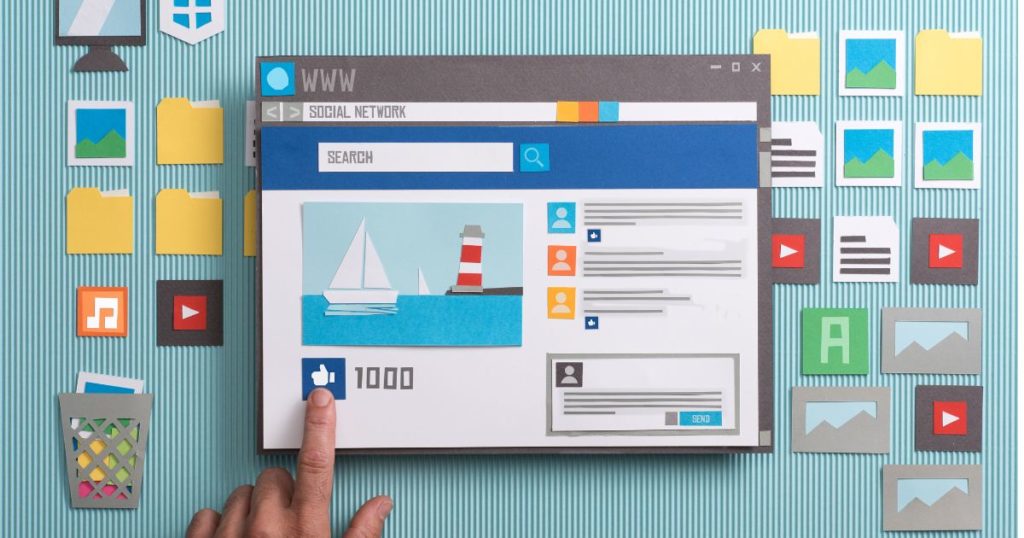 Social media marketing is one of the best marketing channels available for small businesses. It can create a long-lasting, high activity customer base and brand community.
Of course, most businesses are aware how strong social media marketing can be. There are thousands of accounts posting fresh content to get the attention of the audiences. And all the businesses are competing for a few seconds of attention.
Your business needs every help it can get to increase its social media presence. To help you get the competitive edge you need we compiled a list of 6 social media marketing tips for small businesses.
What is Social Media Marketing?
Social media marketing is a marketing method which uses different social media platforms to promote a business, brand and/or product to wider audiences.
Mainly, social media marketing uses the existing traffic in social media channels to draw attention to the promoted brand.
There are two types of social media marketing, paid social and organic social.
Paid Social Media Marketing
Most social media platforms allow businesses to display advertisements to the platform's users. Generally, the advertisers are allowed to pick what types of users their ads will be showcased to and they might have options to customize it further.
Social media ads generally take the form of images, carousels, text, video or a combination of one or both formats. Each social media platform can allow advertisers to create ads with the native post formats of the platform.
For example, if you are using Instagram, you can create carousel, single image or Instagram Reels ads.
Advertisers generally pay an advertising fee per click or per impression their ad gets.
The most popular social media platforms with paid advertising features are:
Facebook
Instagram
YouTube
Twitter
TikTok
Pinterest
Organic Social Media Marketing
It is also possible to promote your business on social media platforms without advertising. This practice is called organic social media marketing.
In organic social media marketing, businesses do not pay to get their posts and brand displayed to their target audience.
Instead, they create social media posts with the intention of capturing the attention of their target audience and allow them to spread organically.
If the posts truly resonate with the platform's users, then they will get more views, the brand's account will get more followers and more people will be aware of the brand.
So, the brand's social media account will grow organically.
Generally, organic social media marketing is more useful for creating a brand community and increasing brand awareness. While paid social media marketing is better for getting qualified leads in a relatively short amount of time.
Related Article: Digital Marketing Channels
What are the Benefits of Social Media Marketing?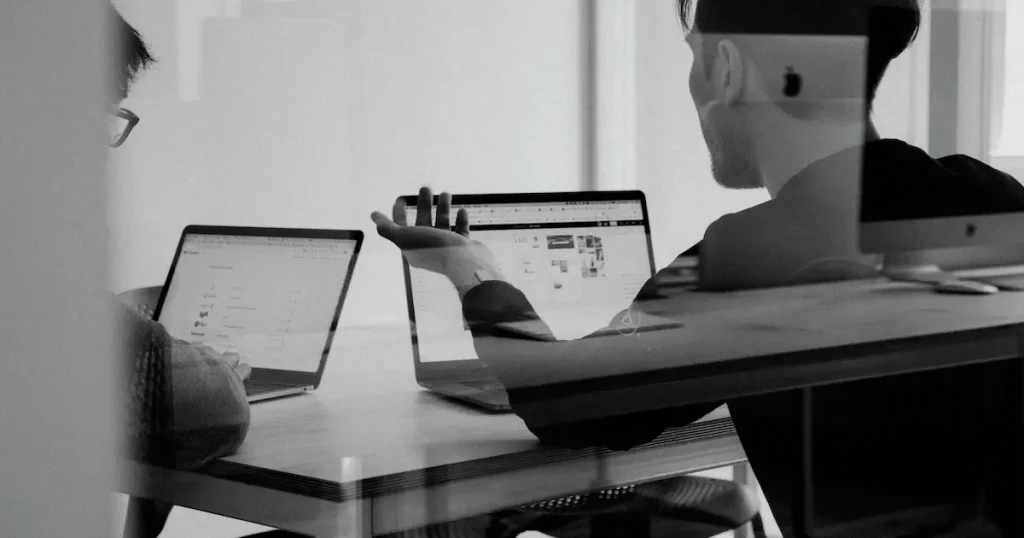 Businesses all around the world use social media marketing to promote their businesses. The reason is simple, social media marketing is just too good to pass up!
Here are some benefits you can get from marketing your business on social media:
Increased Brand Awareness
Over 4.59 billion people used social media platforms in 2021. And in 2022, this number is expected to reach almost 6 billion.
Simply put, billions of people use social media every day. As a result, using social media marketing strategies can help you reach this gigantic audience.
Reaching more people means more people will be aware of your brand and this will result in an increase in your overall brand awareness.
Better Lead Generation
66% of marketers claim that spending just 6 hours on social media per week helped them generate more leads for their business.
So, if you want more qualified leads for your business, social media marketing is the way to go!
Paid social media marketing can help you generate leads in a short amount of time. While organic social media might be better as a long-term investment.
Improved Customer Relations
Customers love brands that provide them with valuable content.
And one of the best ways to provide that content is via sharing posts on social media platforms.
A good social media strategy involves creating valuable content and sharing them on suitable channels. So by using social media marketing, you will not only be marketing business, but you will also be creating strong relationships with your customers.
Relatively Cheap
Social media marketing is cheaper than most marketing methods. Especially when compared to traditional marketing channels.
Creating and airing a TV ad can cost hundreds of thousands. And the people you are advertising to will be every single person who watches that channel. So there will be a lot of people who will not be interested in your services.
While in paid social media marketing, you can create a substantial marketing campaign with a relatively small budget. And the people you are targeting will have the exact demographics that you want.
Organic social media marketing is even better. It is virtually free! You won't need to pay anything to publish and spread your content.
Why is Social Media Marketing So Important?
Billions of people all around the world use social media daily. So even from the get-go, social media platforms provide you with a large audience. And this audience can be local, national or international.
You can target people that are closest to you, or you can share your content with people in another part of the world.
Paid social marketing allows you to target whomever you want, whenever you want. Giving you unmatched control.
On the other end, organic social media marketing gives you a method to build a community around your brand that can become brand evangelists.
Simply put, thousands of businesses use social media to make money. And it is too good to pass up.
Top 6 Social Media Marketing Tips to Grow Your Business
Each day, thousands of new brands are joining the social media bandwagon to grow their business. So, you need an edge to get ahead of the game.
Here are 6 social media marketing tips you can use to crush your competition and grow your business!
Choose the right platforms
Have a clear, metrics-driven goal
Create unique, engaging content
Consider using third-party tools
Engage with your community
Partner with influencers
1. Choose the right platforms
As a small business, your resources are much more limited. You can't focus on all the possible marketing channels as large businesses can. So you need to focus on what matters the most.
This is also true for social media platforms. Drawing plans, creating content, and analyzing and adapting to every social media platform are very resource-intensive. Focusing on every social media platform out there at once could produce abysmal results.
To get significant results, you need to know which platforms to focus on. Of course, being present on most platforms is always a good idea. But choosing a few to prioritize will make everything easier in the future.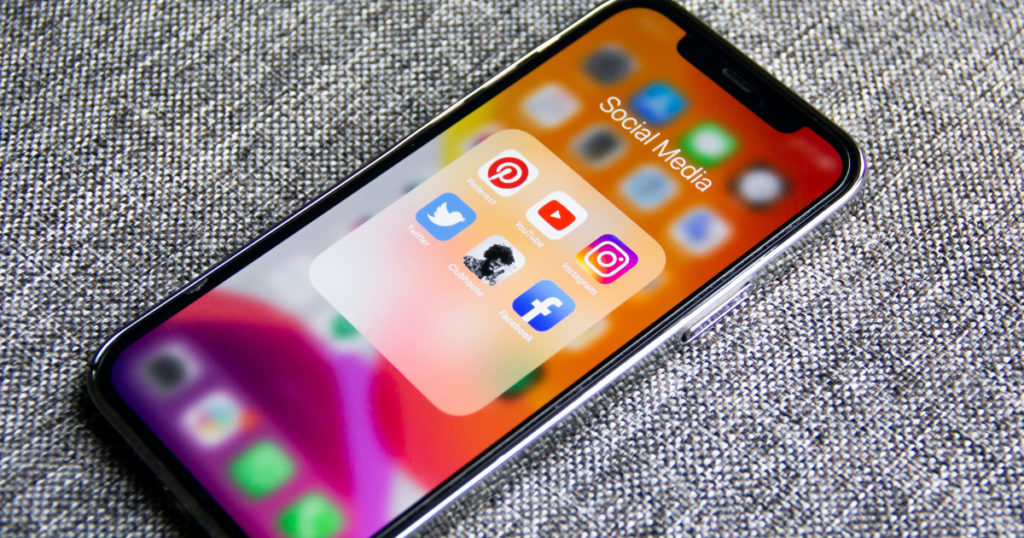 To know the platforms you should choose, consider the following:
Determine your target audience.
Search your audience on social media platforms.
Determine which platforms they are most active on.
Consider the type of content you can create.
Consider the format of your content.
Decide which social media platforms that content can fit into.
2. Have a clear, metrics-driven goal
The first step of marketing is to determine goals. Social media marketing is no different.
Having clear, measurable goals will help you understand what you need to focus on. Also, all of your analysis will be based on these goals. Likewise, it will be even easier to understand how successful your current plan is.
You need your goals to be realistic and measurable. The following examples are the ones you should avoid:
Gain 2 million followers in a single month (unrealistic).
Gain more YouTube subscribers (non-measurable).
Increase engagement (unclear).
Instead, try to come up with goals like this:
Grow the number of followers by 7% per month during the first quarter of 2022.
Gain 1000 new YouTube subscribers until the end of March 2022.
Increase the average post engagement on Facebook by 10% until 12 December 2022.
Related Article: How to Make Money on YouTube?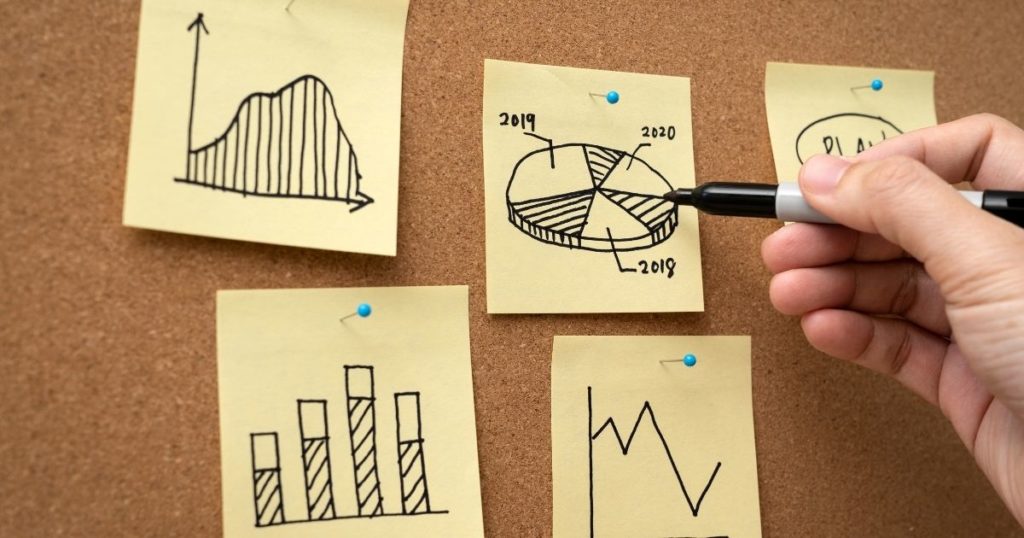 Getting your goals in order is one of the best social media marketing tips we can provide you.
3. Create unique, engaging content
You can't have a presence on social media without posting any content. People follow you based on the content you create, and how much value that content provides them. If you only post company advertisements and simple marketing messages, people will get bored of you very quickly, and you will most likely not get much engagement.
The type of valuable content you post can include the following:
How-to guides.
Informative texts, graphics, videos.
Funny, entertaining content.
Company news, product news, updates.
Sale/discount announcements.
Customer testimonials, success stories.
As Bill Gates mentioned in his essay, "content is king." Focus on creating valuable, engaging, unique content. This will be the backbone of your social media accounts. The rest of the strategy will be all about distributing that content more effectively.
4. Consider using third-party tools
Social media platforms came a long way since their first inception. The constant development cycle that they experience makes sure that they are both easy to use, and easy to manage.
Still, social media platforms do have certain limitations regarding their usage. Sure, in-app tools can help you get a lot of things done, but at certain points, using third-party apps to help you manage your social media marketing strategy can help you be more precise while spending less time.
Third-party social media tools range from management apps to content creation software. Here are some of them:
You can use Biteable to create video content for social media.
Buffer can help you manage and analyze multiple social media platforms at once.
With Mention, you can get more insights into the social media presence of your brand.
Related Article: What is Video Marketing?
5. Engage with your community
Engagement on social media is a powerful thing. With more engagement, your posts will be much more likely to get recognized as trending posts. Also the users you engage with will most likely feel seen and heard by your brand, and this will improve their experience.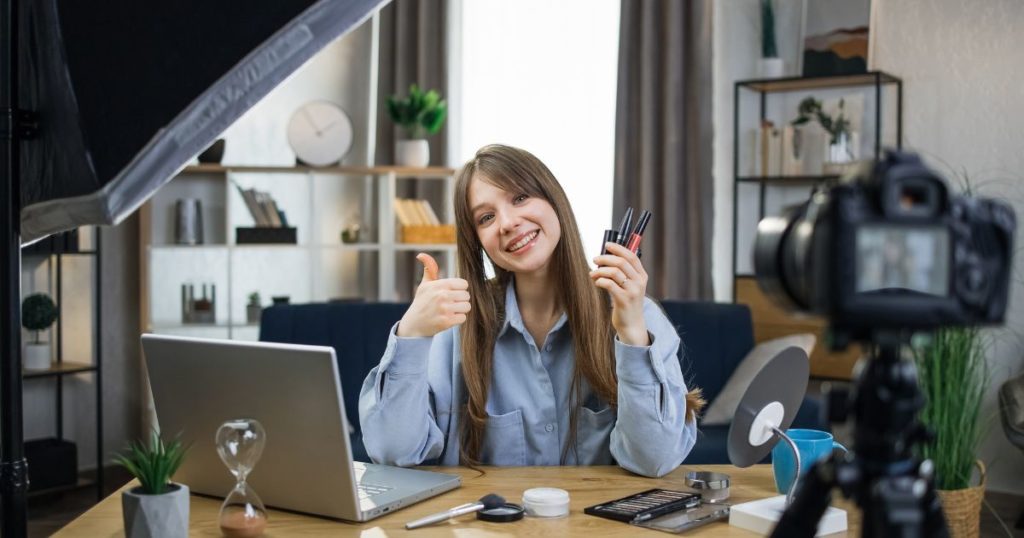 To make sure that you are engaging with your followers, always monitor your direct messages and comments. Try to answer most of them, and be open to receiving content created by your followers.
Of course, there are certain comments and messages you shouldn't answer, as well as conversations you shouldn't be having on social media. Try to be as civil, and constructive as you can while answering comments. Don't get into arguments, and politely direct those who have complaints to your customer service.
6. Partner with influencers
Influencers are named "influencers" because of a simple reason: they influence people!
The idea of partnering with influencers can seem like a costly ordeal, especially for a small business. The good news is that you don't have to sponsor a world-famous influencer to reap the benefits. You can partner with a local influencer or a micro-influencer in your niche for very affordable prices. And the effects will still be significant.
Related Article: What is Niche Market?
We hope that you enjoyed our list of social media marketing tips for small businesses! If you want to learn more ways to improve your business, feel free to read our list of e-commerce tips for small businesses.
Related Articles: