Affiliate Marketing: What it is & How to Get Started (2023)
Suhacan Başer
Content Marketing Specialist
The marketing industry has altered since affiliate marketing first appeared in the 1990s. Commissions to regular people were suddenly worth millions of dollars, and businesses were generating significant profits. Affiliate marketing is still a great way to make money online in 2023. Today almost 85% of online businesses offer an affiliate program, and major brands of the world today get 10% to 30% of their revenue through affiliate marketing. But how exactly does affiliate marketing work? What is Affiliate Marketing, and how can you get started today? Let's find out!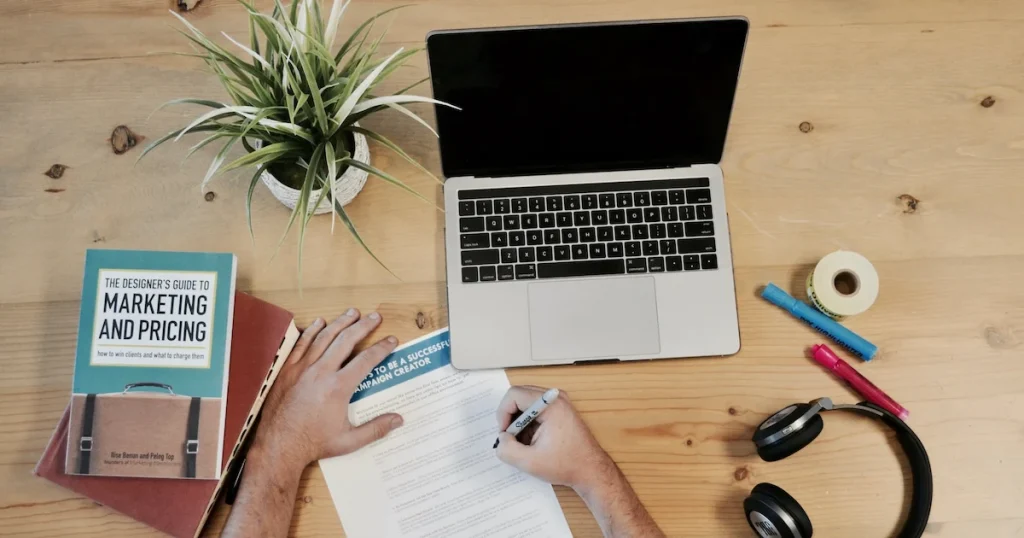 What Is Affiliate Marketing?
Affiliate marketing is a performance-based advertising strategy where a commission is paid to the affiliate when a customer converts through affiliate marketing. An affiliate makes money by advertising and selling other people's goods, but without having to keep any inventory, manage order processing, or deal with customer support. To calculate commissions, sales are tracked using affiliate links.
Why Is Affiliate Marketing So Popular?
Choosing whether affiliate marketing is the ideal monetization channel for you should be simple. Are you considering a second source of income? Maybe you're a freelancer hoping to improve and start making more money? Perhaps you're looking for a strategy to monetize one or more of your websites that get significant visitors. It's apparent why affiliate marketing is a top destination for many marketers:
With affiliate marketing, you can work from anywhere and generate income. You can manage an affiliate business from anywhere as long as you have a computer and an internet connection. If you can make affiliate marketing a full-time job, you could also set your own working schedule.
It's a fantastic method for generating passive income. Even when you aren't working, there are always opportunities to drive profits and receive commissions.
With affiliate marketing, you can make a great deal of money if you have access to a continuous stream of prospective customers or are willing to create a solid marketing plan.
You will not be dealing with customers because all you're doing is introducing your audience to other businesses, promoting a sale, etc.
There are not many barriers to start earning through affiliate marketing. Plus, the startup costs for an affiliate business are minimal. In fact, the investment that is required more than money to start a successful affiliate marketing business is time.
Suppose you have good digital marketing skills, know how to promote products or services, and are familiar with ranking websites. In that case, you might even make more money than some businesses or skilled individuals who work 9 to 5 only by doing affiliate marketing.
How Does Affiliate Marketing Work?
A merchant and its affiliates work together to promote a product or service using affiliate marketing.
The merchant is the company that the customer pays for the good or service. At the same time, the affiliate is the person or company that advertises the company's content to attract customers and earns a commission when a sale is made. The way an affiliate gets paid depends; sometimes, affiliates get paid for a lead as well.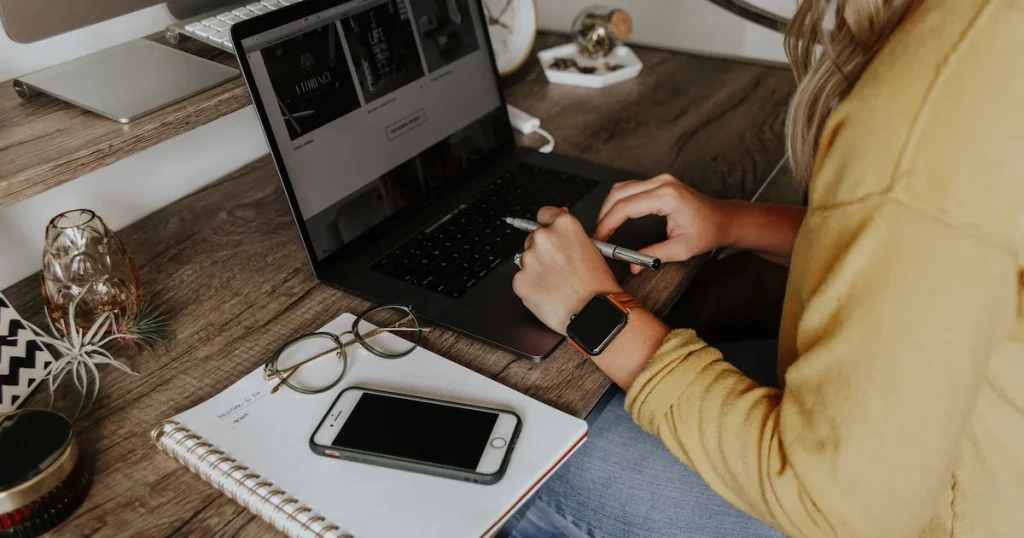 Why Be an Affiliate Marketer?
Passive income.
Affiliate marketing gives you the opportunity to earn money even when you're not working, in contrast to "regular" jobs where you must be present to be paid. You will receive ongoing returns on the time you put into a campaign after the first few days and weeks when customers start buying the product. Long after your work is complete, you still get paid for it. Your marketing expertise will continue to generate income for you even when you're not in front of a computer.
No customer support
Companies and individuals selling goods or services must interact with customers and make sure they are happy with their purchases.
You won't ever have to worry about customer service or customer satisfaction because of the affiliate marketing framework. The sole purpose of an affiliate marketer is to connect a seller and a customer. Any consumer grievances are handled by the seller following the payment of your commission from the sale.
Work from home
If you do not like going to an office to work, affiliate marketing might be the ideal business opportunity for you. You would be running campaigns, earning commissions and generating constant income while working from the comfort of your home.
Low Cost and Low Risk
Due to upfront costs such as inventory, personnel, equipment, rent, and other expenses, starting a business can be risky and expensive. All you need to start an affiliate marketing business is a website. You will only lose a little bit of time and money if it doesn't work out.
Convenient and flexible
When you work as an affiliate marketer, you have the complete freedom to set your own schedule. You can set your own objectives. Due to convenience, you can concentrate only on your desired campaigns and goals. Additionally, you won't be controlled by company supervision and regulations.
Performance-based rewards
You could put in 80-hour work a week in other occupations and receive the same pay. Affiliate marketing has the advantage of being entirely performance-based. What you put into it will come back to you. Developing your reviewing abilities and creating compelling campaigns will result in immediate increases in your income. And at last, you'll be rewarded for your fantastic work!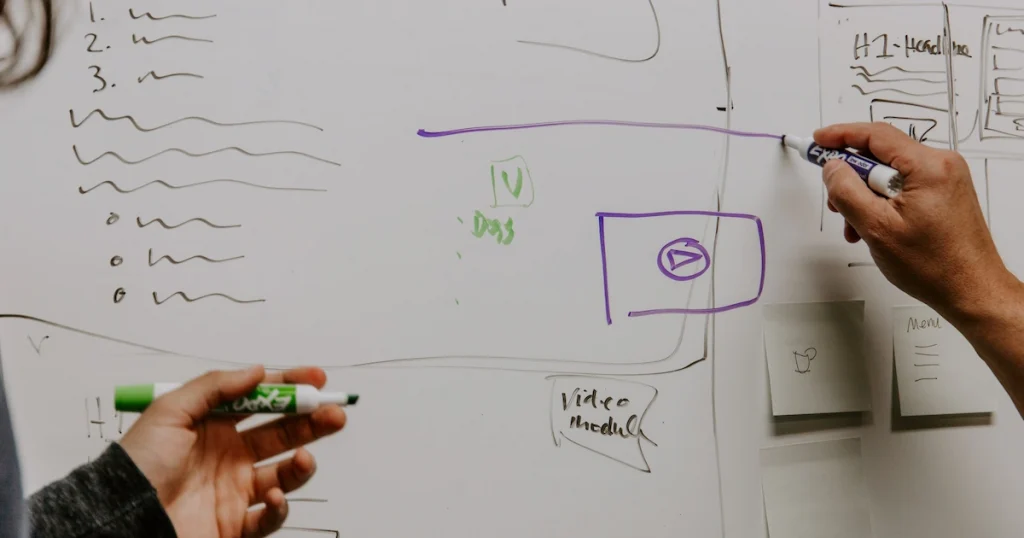 How to Get Started with Affiliate Marketing
We have explained many aspects of affiliate marketing. If you are convinced and wondering how to get started with affiliate marketing to make money, let's take a look at how you can begin your journey to succeed as an affiliate in 6 simple steps.
Step 1: Choose a niche
The topic you want to discuss and promote is your niche.
My advice is to be specific if you want your website to stand out among the countless others online today. Go for something more specific rather than a broad niche. Having a particular niche helps to engage with your audience growth and could be beneficial for SEO. In order to identify a solid niche, consider the following these questions:
What captivates my curiosity?
What hobbies do I have?
What skills do I have?
What am I good at, according to others?
It isn't easy to overstate how crucial it is to make a decision based on your passion. To succeed with affiliate marketing, you must produce a lot of good quality content. If you pick something you dislike, it will be difficult for you to persist when things get complicated.
Related Article: What is Niche Market?
Step 2: Decide on a content platform
Any platform can be used for affiliate marketing. Such as:
Website
YouTube
Podcast
Newsletter
Social media (e.g., Twitter, Instagram, Pinterest, TikTok)
Related Article: How To Make Money on TikTok?
The approach you select will depend on your preferences and niche. Individuals learning piano, for instance, will prefer videos. Therefore, creating video content might be a more suitable option, even if you enjoy writing. Finding out which platform your content would be more captivating and leading people to conversions is an essential step to being successful in affiliate marketing.
Related Article: What is Video Marketing?
To rank your content on Google, we advise creating a website and utilising SEO. This will enable you to consistently produce passive search traffic, which results in getting constant clicks to your affiliate links.
Step 3: Find an affiliate network
Finding one or more affiliate networks or programmes is necessary once your niche and content platform have been determined.
There are many networks which serve as a bridge between affiliates and merchants. However, the best way to find these networks is to start by researching the merchants you want to promote and find out how to join their programmes.
Notable affiliate networks include:
Step 4: Create quality content
Create high-quality content where your affiliate links naturally fit if you want your affiliate site to be successful. Don't merely pick products at random from Amazon's best sellers. Put extra effort into ensuring that your content helps your audience to solve problems.
For instance, if you're writing reviews, you ought to get the item or service and test it yourself first. Sharing your findings and actually recommending a product or service that people would benefit from is vital.
Step 5: Drive traffic and get clicks on your affiliate links
You produced some excellent content. The next step is to increase the number of people you reach and use your affiliate links.
People may not click on your affiliate links just because you have awesome content. You should take a few things into account:
Email lists: are an asset for affiliate marketing. You can use an email list to start an email marketing campaign to communicate with your audience anytime, use them to tell about new content and drive traffic. Using email lists leads to more affiliate clicks and conversions.
Related Article: What is Email Marketing?
Paid traffic: Paying for visitors to your website is referred to as paid traffic. Pay-per-click advertisements are used for this purpose. Paid traffic starts generating traffic as soon as you begin paying. In general, if you're a part of a high-paying affiliate program and can make the math work, ads are a great traffic strategy. However, it may not be a good idea if you are totally new to paid marketing and don't have a marketing budget.
SEO: Optimizing web pages for search engines like Google is known as SEO. You'll receive regular and passive traffic as long as you rank high in the search engines for your targeted keywords.
Link placement: If you place your affiliate links at the bottom of the page where people do not scroll often, you will lose potential clicks. Furthermore, putting too many affiliate links inside your content would not be engaging. The proper link placement is an essential step to maximize your affiliate clicks.
Step 6: Convert clicks to money
You need two conversions to generate revenue with affiliate marketing. While the first conversion is getting clicks to the product page, the visitor buying the item is the 2nd and the most important conversion.
In affiliate marketing, the merchant is in charge of the checkout process, and you have no control over their conversion rates. The trick is to use the rules of the game to your advantage and search for merchants with reasonable conversion rates.
You might have done everything perfectly, but if the merchant is not able to convert, you cannot do anything about it. That's why working with multiple merchants, consistently searching for new networks and keeping up with trends are essential.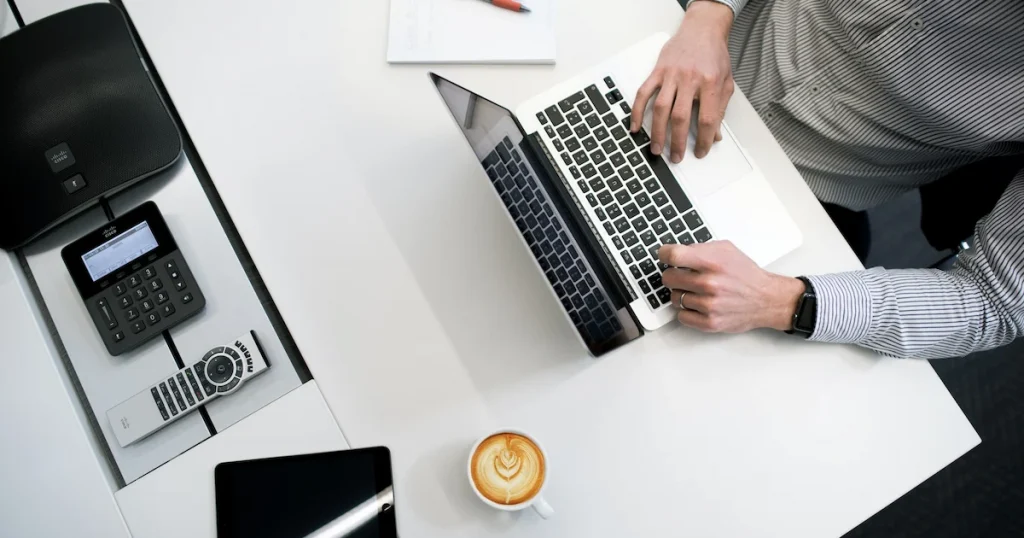 How Are Affiliates Paid?
Affiliates can be paid in a variety of ways. The value of the good or service being sold will frequently determine this. For affiliates, typical payment models include:
Pay Per Click: Each time an affiliate clicks on the merchant's website, a small fixed fee is given.
Pay Per Lead or Enquiry: Every time a qualified lead or inquiry is received, a determined fee is paid.
Pay Per Sale (Fixed Fee): In this model, regardless of the order value, an affiliate receives a fixed fee commission each time a sale is made.
Pay Per Sale (Percentage): A percentage of the sale price or order value is used to determine the commission amount paid to the affiliate.
Which payment method is mainly used depends on the particular merchant and the industry they operate. Affiliates may occasionally be offered a selection of various payment arrangements and rewarded accordingly.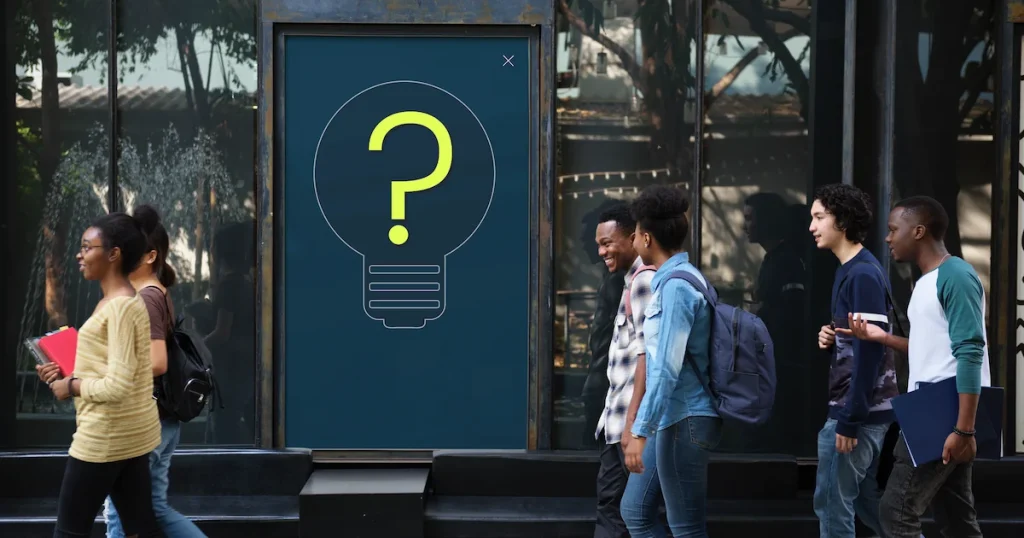 Affiliate Marketing FAQs
What's the difference between affiliate marketing and dropshipping?
Understanding the distinction between dropshipping and affiliate marketing is essential. You can operate an online store using dropshipping without keeping inventory on hand. You promote the goods as if you were the owner, but once someone places an order, the supplier company handles the packaging and ships on your behalf.
Since affiliate marketing relies on referrals, the affiliate doesn't handle any money when a customer makes a purchase after clicking on an affiliate link because they are taken straight to the merchant's website to complete the transaction. Cookies are used to track the sale, and the referring affiliate is rewarded.
The primary difference is that with affiliate marketing, the affiliate is not required to complete the sales process or manage customer support.
Even though a dropshipper does not handle inventory, the sales process is still their responsibility. Dropshipping businesses also benefit from affiliate marketing to drive customers to their sites.
Related Article: What is Dropshipping?
What's the difference between affiliate marketing and performance marketing?
Performance marketing is an advertising model that includes different price structures based on how well an advertisement performs. Examples include how frequently a sale is made or how many times the product is viewed or clicked, etc. It includes techniques like display advertising or pay-per-click.
Since commissions are paid based on performance, which is typically when a sale is made, it would not be wrong to state that affiliate marketing is a type of performance marketing.
How much is the global affiliate industry worth?
One of the most frequently asked questions is how much the affiliate marketing industry is worth. Statistics show that the affiliate marketing sector receives more than $12 billion in annual investments worldwide.
What is a super affiliate?
A super affiliate is a person who launched a successful and significant affiliate business compared to other affiliate partners working within the same programme. A super affiliate consistently drives the vast majority of traffic and sales. They make significant amounts of money from affiliate marketing.
Final Remarks
We have given you information about affiliate marketing and the necessary details to get started. You should not expect to earn huge amounts of money right away. The key to success with affiliate marketing is undoubtedly putting in the time and being patient. Follow the steps we have provided and concentrate on making your first affiliate conversion. As your affiliates extend, set new objectives and always keep testing new approaches. Ultimately, you will be generating a decent income.
Related Articles: