What is E-Commerce? (2023 Getting Started Guide)
Çağrı Menteş
Content Marketing Manager
Introduction
The fastest-growing industry in the world is e-commerce. Online purchases are now more common than ever before, and the trend shows no signs of stopping. In fact, e-commerce sales rose by 32% in 2021 compared to 2020 alone! This trend is expected to continue as more people get comfortable shopping on their phones or tablets instead of going out to a physical store. But how exactly does this work? What is E-Commerce? How can you get started today? Let's find out!
What is E-Commerce?
E-commerce is a form of electronic commerce where buyers can shop online for products from merchants from all over the world. It includes both retail sales as well as wholesale transactions using technology such as laptops, smartphones, or point-of-sale terminals.
E-commerce involves the use of information technology to share products and services with consumers. This can be done through websites, apps, or even social media pages. E-commerce platforms allow sellers to create their own storefronts and sell products directly to consumers. E-commerce is a booming industry with sales reaching $5.2 trillion dollars in 2021.
How Does E-Commerce Work?
E-commerce involves the buying and selling of products through digital channels such as websites, online marketplaces, or blogs. The process is quite simple. The seller creates a storefront and lists the products for sale. They can then market the products through various methods such as social media or email marketing campaigns. Once someone buys the product, they will receive it via mail or delivery service such as UPS or FedEx.
When you run an e-commerce store, you have access to data about your customers and their purchases—this information gives you insight into their purchasing habits and allows you to tailor your offerings accordingly.
Related Article: Product To Sell Online
Types of E-Commerce
There are two primary categories of e-commerce:
1. Online stores – These are websites that sell products directly to consumers. They can be accessed through a desktop computer or mobile device. There are two options to have your own storefronts. You can either hire an IT team to build and manage your website or use an e-commerce platform to easily set up your shop and start selling right away.
2. Marketplaces – These are websites that connect buyers and sellers by providing them with a platform to do business. Marketplaces are often referred to as "digital malls," because they have many of the same features as a traditional shopping center. For example, eBay is one of the most popular marketplaces in the world, with more than 150 million active users and over 5 billion items listed for sale at any given time.
In addition to these, there are four subsets of e-commerce based on who is selling and buying. These are:
1. B2B E-commerce
2. B2C E-commerce
3. C2B E-commerce
4. C2C E-commerce
Let's explore those concepts more deeply.
Related Article: What is Dropshipping?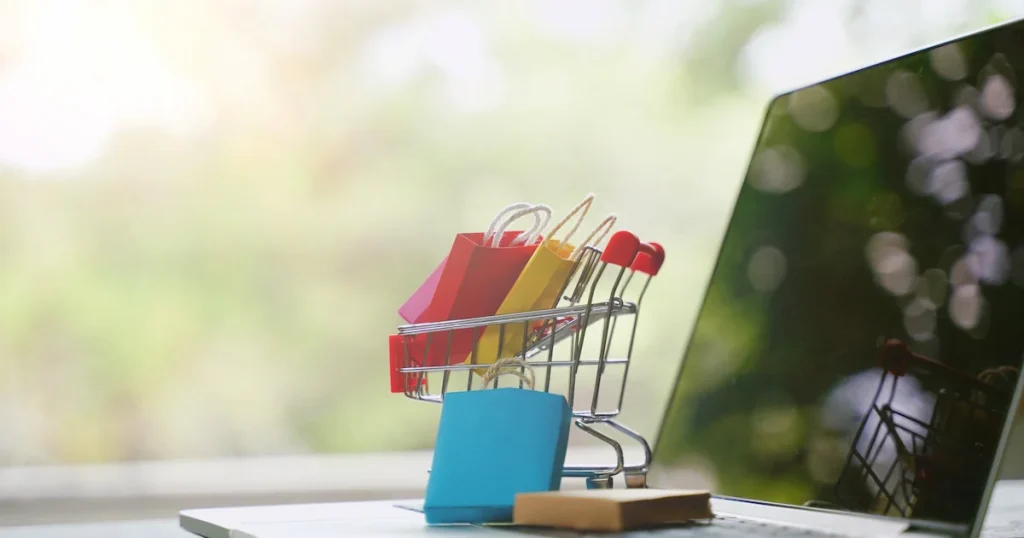 B2B (Business to Business) E-Commerce
B2B E-commerce is where companies buy and sell goods and services with other businesses. It can be used by companies to sell products to other businesses, while they also use it to purchase the same products from suppliers.
This type of e-commerce may involve companies buying specific goods in bulk, such as office supplies or electronics.
The main advantage of using B2B E-commerce is that it allows businesses to quickly find what they need online without having to spend time searching in stores or going through catalogs.
B2C (Business to Consumer) E-Commerce
B2C E-commerce is the most common type of e-commerce. Businesses that sell products directly to consumers are known as e-commerce merchants. They offer a wide range of goods and services, including electronics and appliances, clothes and shoes, toys, books, and movies—anything you might shop for at a store or online marketplace like Amazon!
C2B (Consumer to Business) E-Commerce
C2B E-commerce is a type of e-commerce where businesses sell products and services directly to other businesses.
C2B E-commerce is a form of business-to-business (B2B) e-commerce in which two companies exchange goods or services via the internet, without the need for a middleman like Amazon or Alibaba. The idea behind C2B E-commerce is that customers will save money by not having to pay the commission fees that are typically charged when selling through third-party platforms like these ones.
C2C (Consumer to Consumer) E-Commerce
C2C e-commerce is one of the most common types of e-commerce. It stands for consumer to consumer, and it's also known as peer-to-peer. C2C e-commerce is a type of online business where consumers buy and sell products to one another.
This can be done on marketplaces like Amazon or eBay, or through individual listings on sites like Etsy or Craigslist. As well as being an online marketplace by itself, Amazon also has its own Fulfillment by Amazon (FBA) service that allows sellers to send their stock to an Amazon warehouse where it's stored until an order comes in for those items; then they ship them directly out to the customer from there—all at no extra cost!
What Are The Advantages of E-Commerce?
E-commerce is the fastest-growing industry in the world. In fact, it has grown from $1.5 billion in sales in 1995 to over $5 trillion by 2021 and is predicted to grow to over $58 trillion by 2028!
E-commerce allows you to reach customers worldwide who can't find what you offer locally. You will be able to sell your products or services at any time of day or night without having an actual store location where people can come see your items firsthand. This means that even if your business isn't located near where someone lives, they will still be able to buy from you!
E-commerce is a low-cost way to start a business because there aren't many overhead costs involved when selling online (unlike opening up a physical store). You don't need employees or inventory; just access to the internet and payment processing tools like Stripe will do! A great thing about eCommerce as well is that once set up correctly, it doesn't need much maintenance after launch so this makes it even easier than ever before for anyone who wants their own business but doesn't want all of those extra responsibilities associated with running one on top of everything else going on in life each day.
Related Article: E-Commerce Trends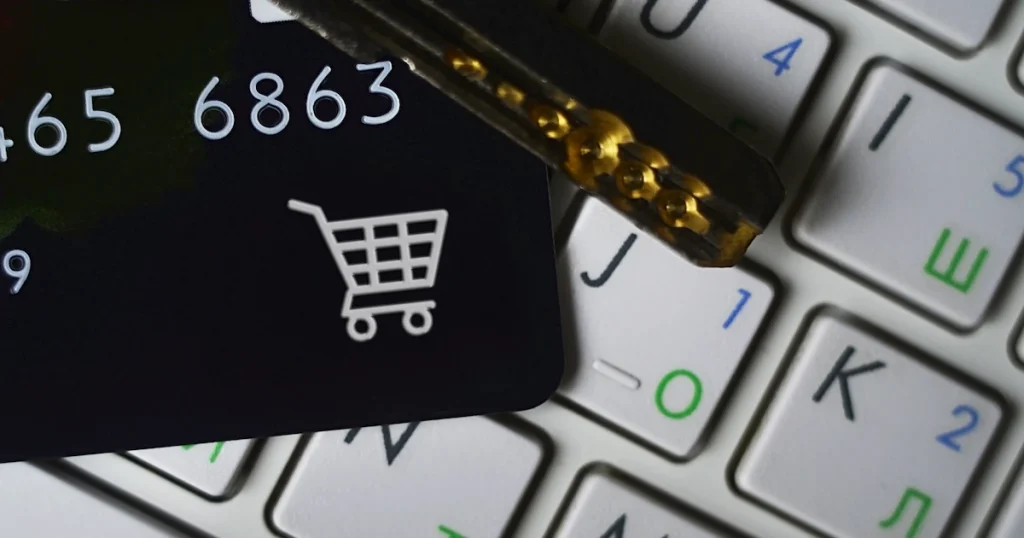 The Origin of E-Commerce
The origin of e-commerce is a bit fuzzy, although Pizza Hut is often credited with being the first to sell something online, in fact the very first legitimate e-commerce transaction took place on August 11, 1994. Dan Kohn—the founder of NetMarket—made that sale when he sold a CD of Sting's "Ten Summoner's Tales" to a friend in Philadelphia.
After the first transaction, we saw a lot of major advancements in the commercial use of the Internet. Amazon was one of the first ecommerce websites, having launched in 1995 as an online book retailer before expanding to become the biggest online retailer in the world. There were only about 200,000 titles available in conventional brick-and-mortar bookstores. Due to its ability to operate entirely online and without any physical storefronts, Amazon was able to provide consumers with an enormous variety of goods.
Over the years, Amazon's product selection has grown to include toys, music, electronics, furniture, food, and video downloads. One of the first online retailers, the retail behemoth added user reviews and a rating system for its products. Today, one of the most successful strategies for increasing sales and fostering customer trust is the use of product reviews.
Etsy, which debuted in 2005 and had global gross merchandise sales of $4.97 billion by 2019, and the online auction site eBay, which made its debut in 1995, are other examples of successful e-commerce platforms.
What Are The Disadvantages of E-Commerce?
E-commerce is not a perfect solution. There are some drawbacks of e-commerce, including:
Security issues. E-commerce transactions can be fraught with risk due to the nature of the internet and how data travels over it. If you don't take proper measures to protect your customers' information, they may not trust you or use your site again.
Loss of revenue. According to Forbes magazine, one out of four online shoppers will abandon a store's website if its checkout process takes more than five seconds longer than expected—so make sure yours isn't slowing things down!
How to Get Started With E-Commerce?
If you're interested in getting started with e-commerce, there are some things to consider. First, choose your niche. Are you selling handmade products or exploring the possibilities of a new service? Then set up your website and social media accounts so that people can find out about your business. Next, you'll want to create a product or service for which people will pay money (the most important part, right?). Then it's time to promote yourself!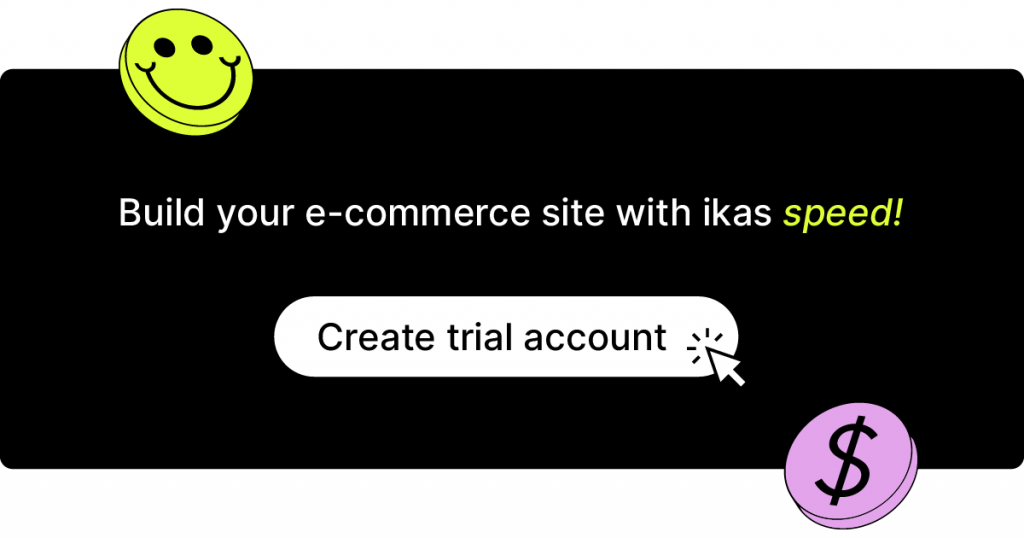 Promote yourself on social media and other platforms until people notice what you have to offer, build a community around what makes your business unique, market it well enough so they can see why they should buy from you instead of someone else who is also offering similar products/services at lower prices (or higher quality/more convenient delivery methods). Learn from other businesses whose success stories inspire yours – especially those who've gone through similar struggles as yours – use analytics tools like Google Analytics or Business Intelligence software like Tableau Software Suite – all these things will help improve how successful your business has been so far by making educated decisions on where best spend resources next time around…
If you're in the startup phase, you may be wondering what it takes to make your business a success. There are many factors that go into making your business successful, but here is a list of some of the most important ones:
A great product or service
Good marketing and sales strategies
A well-defined target market with the right solution for them
Skilled and talented employees who are passionate about their work
Related Article: Business Ideas
Best E-Commerce Examples
As you can see, these are some of the biggest and most popular e-commerce sites in the world. If you want to get an idea of what an e-commerce site looks like, check out these examples:
Amazon.com
Walmart.com
Ebay.com
AliExpress.com
Alibaba.com
Target.com
Bestbuy.com
Gap.com
Start E-Commerce Today with ikas
If you're looking to start selling online, look no further. ikas is the e-commerce platform that makes it easy for you to get started today.
ikas is a robust, flexible, and lightning-fast e-commerce solution that can be used by individuals, small businesses, and large enterprises alike. Built on top of TypeScript and MongoDB database, ikas boasts a modern web application architecture with powerful features such as responsive design and SEO optimization out of the box. With its extensible architecture, ikas allows advanced users to customize every part of their online store without compromising performance or stability.
Related Article: E-Commerce Tips For Small Businesses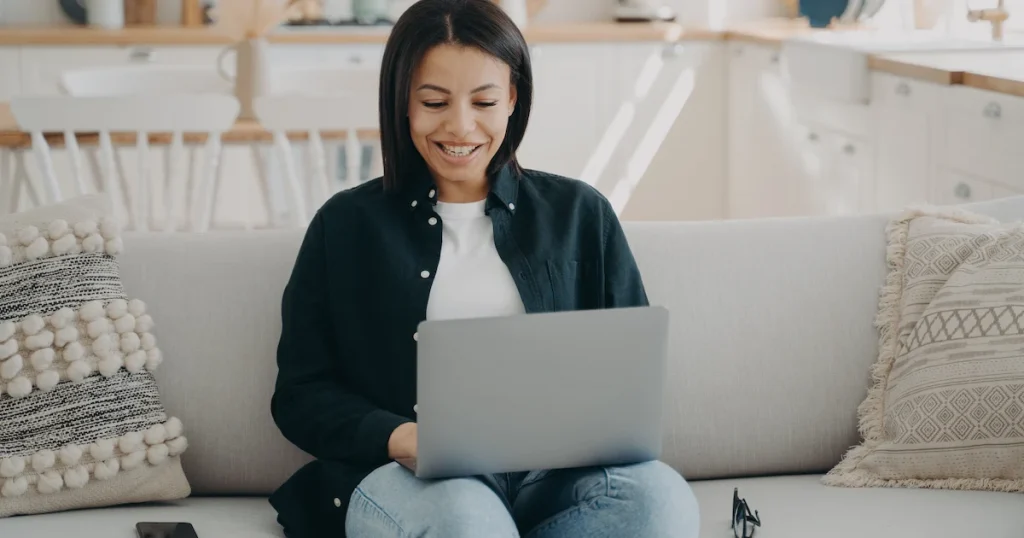 The History of E-Commerce
E-commerce began in the late 1980s with the introduction of TCP/IP, FTP, and HTML.
The first major online retailer was Prodigy, which launched in 1994. Amazon was founded in 1994 and became a publicly traded company in 1997. eBay launched its first website later that year, followed by Alibaba (China), Rakuten (Japan), and others.
By 2000, e-commerce accounted for 2% of total retail sales globally; by 2016 this percentage had grown to 15%.
The first major breakthrough in e-commerce came in 1997 when Amazon.com was launched by Jeff Bezos. Amazon was the first company to offer a wide selection of products and services, as well as low prices and efficient delivery options, all through its website. The company's success inspired many other online retailers, including eBay (founded in 1995), Alibaba (China) (founded in 1999), Rakuten (Japan) (founded in 1997), Mercado Libre (Latin America) (founded in 2000), Netshoes (Brazil) (founded in 2004).
Is It Necessary to Establish a Company to Do E-Commerce?
Can you do e-commerce if you're not a company? You don't have to be a company to sell online, but it is easier if you do. If you are selling online as an individual, for example, and want to avoid paying taxes on your revenue (which would happen if you were operating as an unincorporated business), then it would be best for you to set up a separate entity. If the IRS considers what you are doing as "trading goods or services" rather than as "hobbyist activities" (as they most likely will), then they will expect that:
You have set up a separate legal structure for your business (such as incorporating)
You have registered with them and filed all appropriate tax forms
Is E-Commerce Profitable?
You're probably wondering, "Is E-Commerce profitable?" Well, the answer is yes. It's a growing industry that can provide you with a very lucrative career.
E-commerce has seen an explosion in popularity over the last decade or so. The number of e-commerce stores has grown from 5 million to over 30 million within just 10 years! This rapid growth isn't showing any signs of slowing down either–it's estimated that there will be over 400 million e-commerce stores by 2022!
As you can see from this data, it's clear that e-commerce is one of the most popular ways for people to make money online today (and there are millions more opportunities for entrepreneurs looking for something new).
What Sells Most on E-Commerce?
The best-selling items on Amazon are usually books, electronics, and household items. It's no surprise that Amazon sells a lot of these products because they're the top three most popular categories on the marketplace.
In fact, there's a good chance that you can find whatever it is you want on Amazon—and if not there already then just ask them to add it for you (they do this all the time). If you need help finding something specific check out their search bar at the top of their homepage.
Is E-Commerce Hard?
E-commerce is not hard. You don't need to be a tech genius or have a lot of money to start and maintain an e-commerce business. As we said, you can use e-commerce platforms to start your own online store and sell products from your own website. You can also use Amazon's marketplace to sell products directly from their website, with no need for your own e-commerce site. This is perfect for beginners who don't want to deal with the hassle of building a website and managing inventory. So, if you've been wondering "Is E-Commerce Hard?" then the answer is no—it isn't hard at all!
How Many Products Are Sold on Average Per Year Online?
You might be wondering what the future of e-commerce looks like. Well, it's growing. According to a report by eMarketer, total U.S. e-commerce sales will reach $4.9 trillion by 2023, up from $2.3 trillion in 2020 and $3.4 trillion in 2021! That's a lot more money being spent online each year—and that means more opportunities for you to earn money as an affiliate marketer!
So how much does all of this increased spending mean for affiliate marketers? Let's take a look at some numbers from Statista: The average adult spends $1,200 annually on products they buy online; they also spend another $1,200 annually on services they purchase through digital channels such as websites and mobile apps; finally, they spend another $500 annually on digital advertising services like Google AdWords (which means if you are selling ads through Google AdWords as an affiliate marketer than you could potentially earn up to 50% commissions).
In other words, as an entrepreneur, you can expect to see a significant increase in revenue from e-commerce sales.
Related Article: What is Entrepreneurship?
Conclusion
If you're looking to start your own e-commerce business, then we're here to help. We offer a wide range of products that can be used as starting points. From our website builder and marketing tools to the templates and themes they come with—all of these features are meant to make it easier than ever before for anyone looking forward to taking their first step into owning an online store. So, if none of these options suit your needs right now? No problem! Simply check back later when we release new features that might interest you more later down the road!
Related Articles: