Boost Your E-Commerce Sales on Father's Day (9+ Tips)
Sena Özkurt
Content Marketing Specialist
Following Mother's Day, the e-commerce world is rapidly preparing for the approaching Father's Day. Celebrated every year on the third Sunday of June in most of the countries including the UK and the US, in 2024 Father's Day falls on June 16th. Father's Day is celebrated on May 9 in Germany and on September 1 in Australia.
Apart from being a day when loved ones and friends express their affection and gratitude towards fathers, e-commerce websites should also not overlook the chance to boost Father's Day sales with their marketing and sales strategies.
According to research, there is currently an estimated 72 million fathers in the United States and Americans plan to spend more than $20 billion to buy gifts for the fathers in their lives. The amount to spend for each person is up to $250. The amount of retail spending in the UK is no different; being £951 million in total.
As an important observance day, Father's Day is significant in terms of being one of the most important dates throughout the summer and until Thanksgiving.
How to Increase Sales on Father's Day?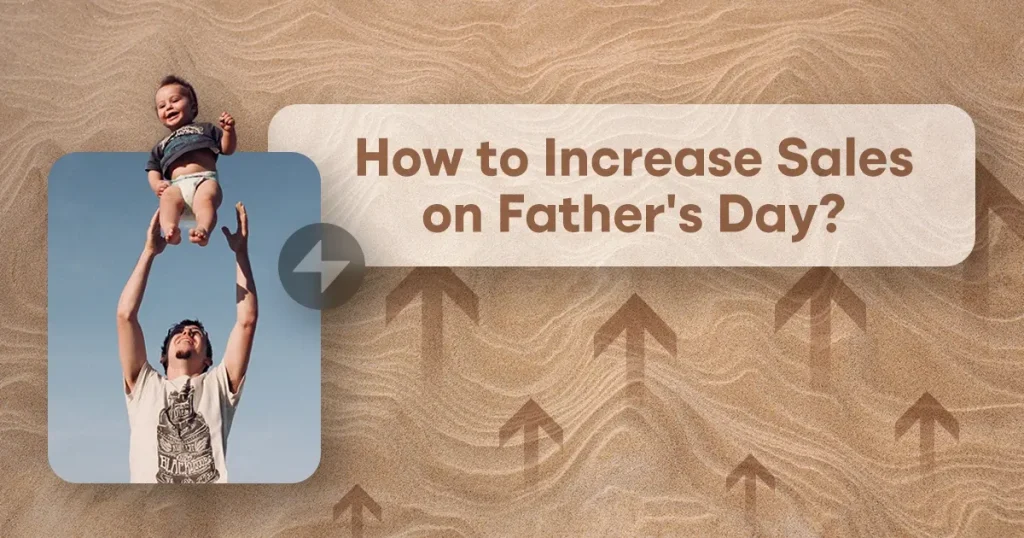 Boosting e-commerce sales on Father's Day can also help increase the total revenue.
It is crucial for e-commerce websites to start at least a month before Father's Day to prepare special campaigns for their customers. In 2024, the campaigns can start just after Mother's Day on May 12, gradually implementing a sense of urgency as the day approaches. The start date of the campaigns may vary according to the country in which the e-commerce website is most frequently preferred. 
Like all the similar occasions before it, Valentine's Day and Mother's Day, Father's Day holds sentimental value in addition to its economic significance. Therefore, e-commerce websites can easily integrate storytelling into their marketing efforts.
Here are some tips to increase your Father's Day sales:
Related Article: Increase Online Sales
Plan Your Digital Marketing Strategies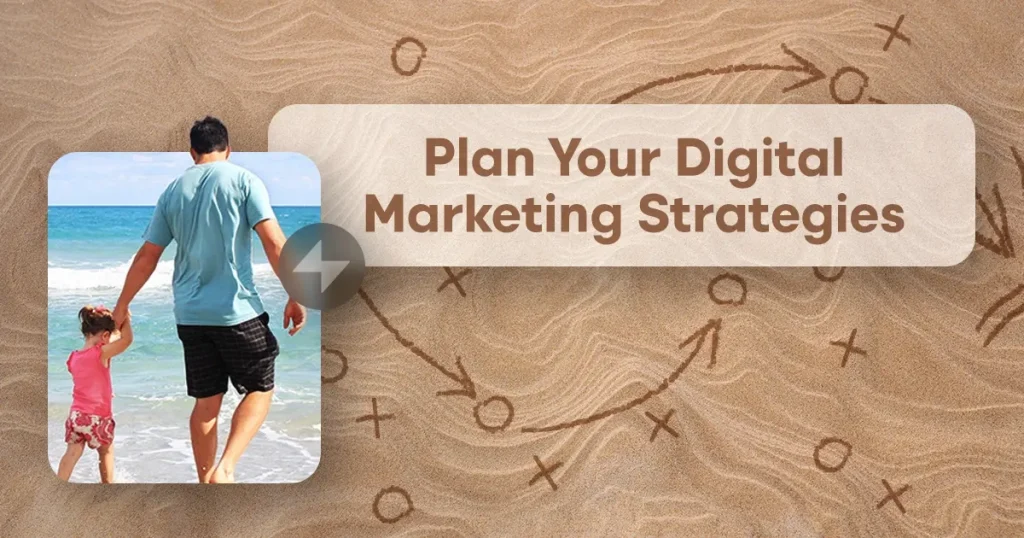 Before e-commerce websites start implementing their promotional strategies, it is important to consider whether their product line is suitable as a part of a Father's Day gift. Next, the target audience(s) for marketing campaigns should be determined and the messages of this year's Father's Day should be tailored to the target audience(s).
Finally, e-commerce websites should reflect on what worked and what did not in previous Father's Day campaigns and brainstorm with their team on how to scale up successful strategies for this year's promotion.
The target audience(s) for several marketing campaigns can be the young adult children of the fathers as well as the mothers so that young children can also buy gifts with the help of their mothers.
Creating a Father's Day gift guide can make it easier for customers to find suitable presents for their fathers while offering special promotions and discounts can attract new customers and encourage existing ones to make purchases. Gift guides can be implemented on the website and shared through social media and e-mail marketing.
A gift guide can also personalize the shopping experience for the customers and can make them feel a powerful emotional connection with the brand.
There is a diverse range of digital marketing strategies available for promoting Father's Day, including Google Ads, discounts, email marketing campaigns, influencer marketing, and social media advertising.
Related Article: Digital Marketing Channels
Apply the Cross-Selling Tactics
One way to increase the average order value of the customers is by applying cross-selling tactics. Cross-selling includes offering different products or services to customers before the checkout. For example, for Father's Day, it is possible to sell other products with special discounts or free delivery to customers who buy a certain product, so that they would be more inclined to buy more gifts, potentially for the other fathers in their lives such as grandfathers or fathers-in-law.
Send Special Gifts to Fathers
According to the National Retail Foundation, fathers often appreciate receiving clothing, gift cards, and electronics from their children as Father's Day gifts. 
Therefore, for customers who buy Father's Day gifts for their fathers, thoughtful and personalized small gifts can be included in the delivery boxes. The emotional connection that can be achieved through these small surprises may lead customers to prefer the same e-commerce website for next year's Father's Day gifts. This small gesture may lead to brand loyalty in the future, and enhance the brand's reputation.
Apply Discounts on Products
Discount is always a good idea for selling more products. Applying discounts on your products for Father's Day is a highly effective way to increase sales. Exclusive discounts and special promotions, only for the occasion of Father's Day 2024, encourage customers to make a swift purchase.
Gift bundles with special discounted prices also have the chance to attract potential customers due to the appeal of saving money and taking advantage of the exceptional prices. Discounted products might be offered only for a limited time so that the customers feel the urge to purchase as swiftly as possible.
Send Gift Cards with Special Messages
Gift cards for Father's Day have always been among the most irreplaceable gifts for fathers. Gift cards that add a heartfelt touch that resonates with customers can be offered on e-commerce websites alongside special products or as stand-alone products. In this manner, fathers have the opportunity to purchase according to their own needs and wants.
By creating an emotional connection, personalized gift cards with special Father's Day messages increase the average order value, and total sales. Gift cards provide a versatile gifting option offering customers a flexible gift-giving experience.
Special Packaging for Fathers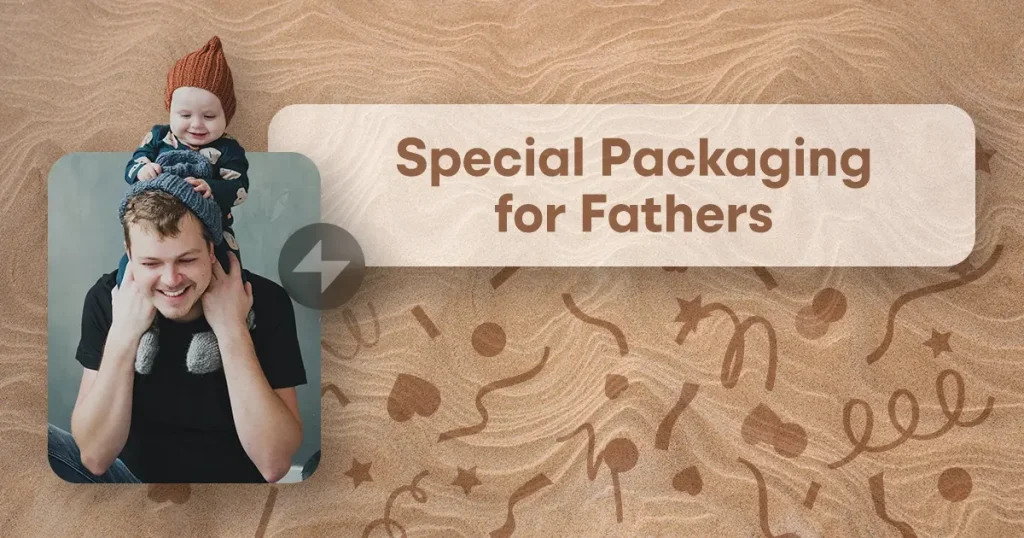 Eye-catching special packaging is essential for a unique customer experience. To create packaging that embodies the spirit of the special occasion, thematic designs can be prepared. Just imagine the excitement of the customers who take a look at these impressive designs. Impressive packaging would enhance customer satisfaction and sales. Moreover, the same customers have a higher likelihood of purchasing again next year. 
Personalized messages and Father's Day cards can also be incorporated into the packages so that the unboxing experience of the customers can be elevated. The act of unboxing is also visually captivating and a beloved practice on social media platforms. Therefore, your customers may also prefer sharing their unboxing event with their followers on social media.
The care and effort e-commerce websites put into preparing special packaging would lead the customers to develop positive emotions, leading to strong brand loyalty.
Offer Free Shipping for Father's Day
Additionally, providing free shipping can serve as an incentive for customers. Free shipping might be a high barrier to online shopping, and customers are more likely to proceed with completing their orders when there is no extra fee for shipping.
With free shipping for Father's Day purchases, e-commerce websites can effectively boost sales, while also attracting potential customers. Announced on the website, through email marketing campaigns, and on social media platforms, this limited-time offer would be an attractive opportunity for those who wish to buy gifts for the fathers in their lives with a budget in mind. Repeatedly offered free shipping promotions on Father's Day or any other special occasion also increase the likelihood of return purchases in the future.
Plan Your Social Media Posts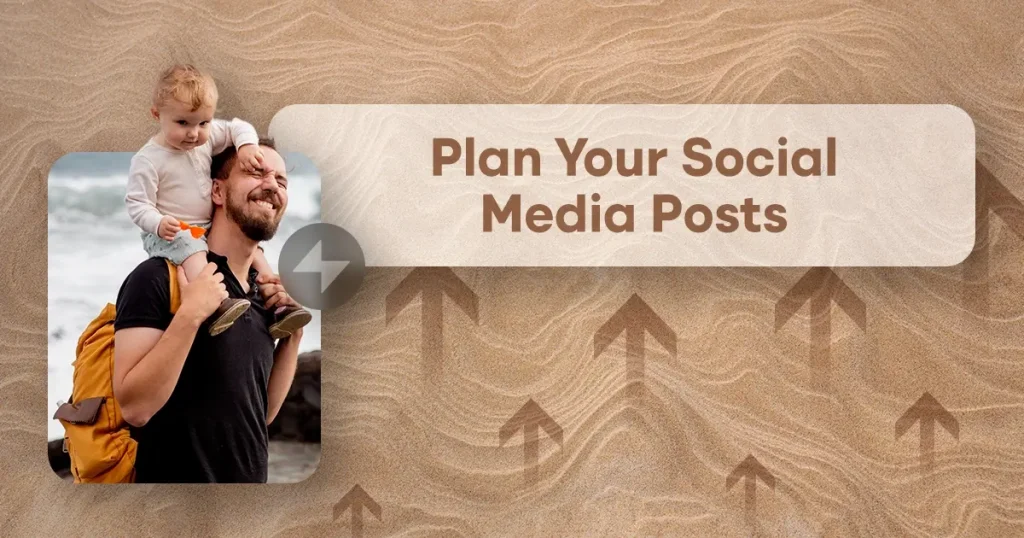 Social media can also be effective in promoting Father's Day products with visually appealing content and captions. By strategically sharing emotionally captivating social media posts, businesses can remind their social media followers and/or customers about the approaching date of Father's Day, ensuring they don't miss out on the opportunity to celebrate this special day.
Social media posts can be shared before and during Father's Day and as the customers get familiar with the products of a brand through social media posts and ads, they can also be more inclined to buy certain products. These posts can show compelling visuals and include effective captions to tell the unique features of the products. Moreover, social media can effectively raise brand awareness and increase engagement with potential and existing social media followers.
Moreover, giveaways and contests can be organized for social media followers. Giveaways and contests can gamify the shopping experience for potential customers as they create excitement about the products and the brand. Participation in contests and giveaways can also increase the likelihood of later purchases.
Influencers can also play an important role in improving the social proof and the credibility of the brand. With the reach of influencers, the products can be fully introduced to potential customers. Influencers can also share their own experiences with the products, establishing a sense of trust and authenticity among the followers.
Related Article: Social Media Marketing Tips
Take Advantage of Email Marketing
In addition to preparing a gift guide for the e-commerce website, the same gift guide can also be distributed through emails targeting new and/or existing customers.
Newsletters sent before Father's Day to remind the date, create a sense of urgency, and encourage the customers to begin planning their gift ideas well in advance. Valuable gift suggestions and products from the gift guide may inspire customers to make well-informed purchase decisions.
Furthermore, it is helpful to send a reminder email to the customers who bought gifts from the website last year so that they can purchase their gifts for this year's Father's Day. Sales can be further increased with special discounts to email subscribers.
Related Articles:
We are here to answer all your questions about setting up an e-commerce site! Get detailed information about the ikas e-commerce platform!