What Is An Email List? (Create An Email List in 8 Steps)
Suhacan Başer
Content Marketing Specialist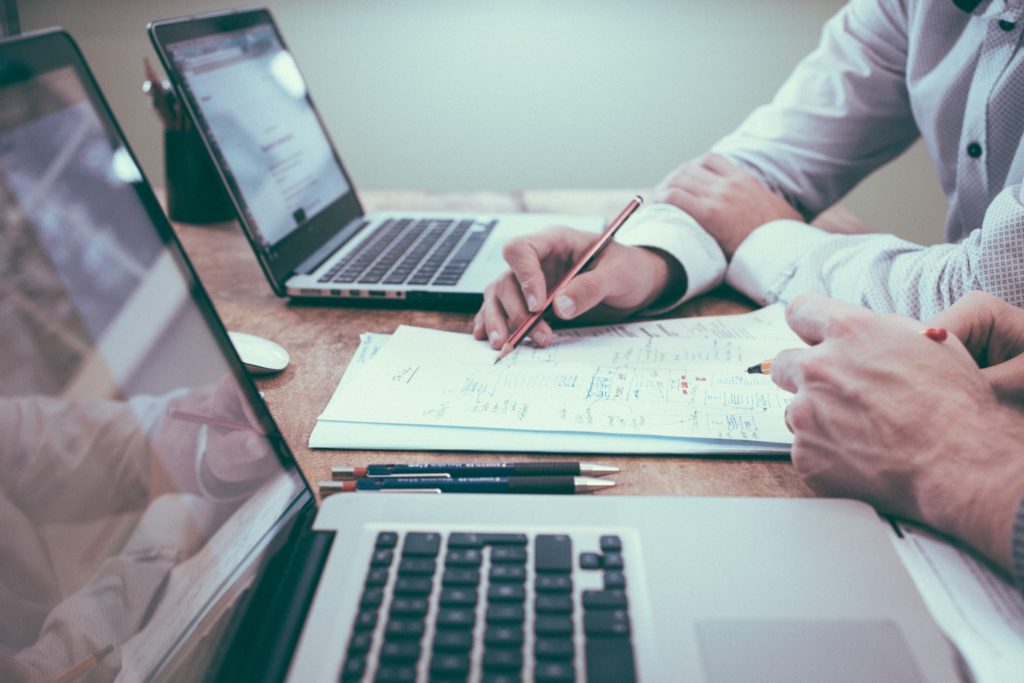 What Is An Email List?
An email list contains a list of email addresses and related data, such as gender, name, location and occupation, this data is usually generated by website visitors or customers.
You should see your email list as an asset for your business. You can use the data contained within to segment your customers, or get more insight into their preferences. And of course, you can use an email list to start an email marketing campaign.
Why Do You Need An Email List?
For every $1 spent on email marketing, marketers can experience an average estimated return of $42. In comparison, pay-per-click marketing only yields around $2 for every $1 spent.
If you are looking for a marketing method to grow your business, email marketing is a marketing channel you shouldn't ignore! No matter the size of your business, email marketing could provide wondrous results. It can let you reclaim abandoned carts, convince your customers to finally make that purchase, announce special promotions and it can be a great lead generation tool!
Every great email marketing campaign starts with an email list. Your great emails are useless if you don't have anybody to send them to! That's why we researched the best methods to build an email list and compiled them in a single article.
What Are The 5 Types of Email Lists?
An email list is a compilation of email addresses gathered from various references and operated by a marketing team or an organization to send out information, promotions, and related material to support their business.
Email lists help businesses by allowing them to communicate with their clients and even gain new clients. Enterprises use the information they gather in their email lists. Email lists can be valuable when it comes to evolving your enterprise.
The traditional way of collecting information for mailing lists and sending envelopes to customers via postal mail is history for many industries. It is not as effective as it was in the past. And gathering information about home addresses of people and sending them envelopes does not sound like something they would appreciate nowadays.
Here are five types of email lists for you without the hassle of sending envelopes that will probably bring you more engagement.
Related Article: What is Email Marketing?
5 Types of Email Lists
Response Lists
These lists usually contain information about customers who have made a purchase recently. It also includes potential customers who have expressed interest in your services or products.
Customer lists
Customer lists are important email lists since they are already interested in your business. They might come back to make new purchases. Therefore, it is in your hands to create great deals and reach out to these people to generate more sales. That's why implementing a solid marketing campaign is crucial for your business.
The hot prospect lists
The hot prospect lists consist of the people who have shown interest in your business. The prospect lists are valuable because these individuals have demonstrated an explicit interest in your business by reaching out in various ways.
Warm prospect lists
Warm prospect lists are people who have a genuine interest in the type of business you are running and might have purchased similar products or have taken similar services. Thus, they are essential to reach out to since they are potential clients who should hear about you.
Compiled Lists
Compiled email lists are usually challenging. In most cases, people on these lists do not know about your business. Usually, information about individuals on these lists gathers from various sources such as telemarketing, public records, and similar ways.
You can try to organize these lists before you begin your campaign. It allows you to improve the way of targeting prospective clients. Generating sales with compiled lists is generally more challenging.
Other Types of Email Lists
Newsletters are a great way to communicate and engage with your customers. This format focuses on informing the clients and letting them know about the updates and news about your business rather than trying to generate sales. These emails could include related articles, resources, interviews, and maybe some tips about your products or services.
Announcements are a popular email list that tries to generate additional sales by sending discounts, incentives, special coupons, and similar offers.
How do Email Lists Work?
How do email lists work? What should you be doing to get the most out of your efforts while email marketing? Marketing teams classify and categorize email lists in various ways depending on their objectives, sector, and target audiences.
For instance, some services or products target high-income consumers. So if you know that the people on your list are individuals with higher incomes who can afford your products or services, you will be more likely to close sales at the end.
Alternatively, It could be the birthday of some customers. Hence, having information about the individuals on your lists could help you to create a more personal experience that will eventually generate more sales for you.
To produce successful results, start by subcategorizing your email lists. Whether you are trying to generate more sales or build brand awareness, you should keep it simple and not send out too many emails that might result in people blocking you. Do you remember the company that sent you thirty emails last week? Don't be that company. Stay simple!
8 Steps To Build Your Email List
1. Place embedded sign-up forms
One of the oldest techniques you can use to build up your email list is embedded sign-up forms. You can put these static forms on high traffic pages in very visible places. Like sidebars or banners. You can also put them on your footer or header to give your visitors a chance to sign-up on every page.
Embedded sign-up forms are non-intrusive, but they remind every visitor that they have an option to sign-up. This is only the foundation of your strategy to build a rock-solid email. We will discuss how to spice it up below.
2. Use pop-ups
Top-performing pop-ups have an average conversion rate of 10%, while average pop-ups have a conversion rate of %3.1 These are mouth-watering numbers for a strategy that doesn't require a large budget!
Now, before you start using pop-ups, there are two points you should know.
First of all, you need to understand Google's interstitial ad guidelines. If you disregard them your website might be penalized on search engine rankings.
Second, stay away from making annoying pop-ups! Every pop-up you add should be easy to close and add some value to the visitors.
After you make sure to follow these two points, you are ready to go! You can add a welcome pop-up to your landing page, or an exit intent pop-up. There are a lot of different ways to use pop-ups for list building purposes, and the possibilities are nearly endless.
3. Create incentives to sign-up
Now, your most loyal customers might not need any convincing to join your email list. Just being given a chance to stay in touch with you might be enough for them. But for others, you need some way to convince them.
The easiest way to convince people to sign-up for your newsletter is by giving them an incentive to do so!
There are a lot of different incentives you can give your website visitors. Just the opportunity to get information about future sales and discounts is an incentive. But it might not be enough!
For harder to convince visitors, a discount coupon will most likely do the trick. You can offer a single-use coupon to those who sign-up, or you can give a certain percentage off on their first purchase after signing up.
4. Craft powerful CTAs
All of your pop-ups or sign-up forms need to have a good call to action line to convince your visitors to sign-up.
Your CTA's should be specific and clear. Don't complicate the process by adding needless chatter. Instead, just focus on what your customer needs to know.
Your CTA should include the incentives and the desired action. For example: "Sign-up to our newsletter now and get 10% off on your first purchase! " Is precise, focused and specific. You can also support your CTA's by including visual cues.
5. Use social media
Your website is not the only way you can collect emails to build your list. Your social media accounts could provide great opportunities to build an email list. Below, you can find some ideas on how to make use of it:
Announce your email list sign-up incentives on a social media post and invite your followers to sign-up.
Create events on social media that require participants to sign-up for your newsletter.
Remind your followers of the perks of signing up by posting short-form content.
If you are actively producing video content and posting it on social networks, remind your followers to sign-up either at the beginning or at the end of the video.
You can use the visuals and CTA's you created for your pop-ups as social media posts (as long as they can provide some value to your followers.)
6. Include opt-in fields at the checkout
Including an option to join an email list or a newsletter can be a non-intrusive way of building your email list, especially in the secure checkout environment.
Your customers will already need to enter some information during the checkout process and their email will probably be one of them. So you can put an opt-in field during the checkout to ask your customers if they consent to be added to a newsletter.
7. Create a survey
Creating a survey can be a great way to both gather email information to build your list, and to get some data about your leads.
With a survey, you will not only get the email address of the respondents, but you will also have the chance to ask further questions regarding their opinions, beliefs, views and maybe even shopping behaviours. As long as you don't forget to ask for consent, you can use this data to create a highly segmented email list to create targeted email campaigns.
Of course, just creating a survey and putting it out won't be enough. So use the techniques we have mentioned above to increase the number of respondents! Give people incentives to take your survey, and don't forget to announce it on social media!
8. Use content marketing
Content marketing is not only a great marketing method but it can also be used to support your email marketing efforts!
There are several different ways to leverage content marketing to build your email list. You can create a blog, and add the option to sign in to receive updates and notifications about new content. Or you can create partially gated content and require the visitors to sign in to read them.
Related Article: What is Video Marketing?