How to Write an Abandoned Cart Email? (6 Steps)
Boran Özgül
Content Marketing Specialist
Being able to reclaim an abandoned cart is what makes or breaks an ecommerce store. There are several techniques you can use to reclaim abandoned carts. And we believe that the best method to reclaim abandoned carts is to write an abandoned cart recovery email!
Customers abandon carts for a variety of reasons. They might want to see the combined prices of all the items they want. Or they might be waiting for their paycheck to finalize their purchase. Maybe they decided that the price is too steep at the last minute. Hell, some people can get distracted mid-purchase and forget they were shopping at all.
No matter what the reason is, reclaiming abandoned carts is nothing new. Most e-commerce businesses expect first-time customers to abandon their carts. Therefore, they develop tactics to counter this event.
What are Abandoned Cart Emails?
Abandonment cart emails work as reminders for shoppers. When you leave your purchase behind, you might get an email reminding you about your abandoned cart. These emails usually try to remind customers about their potential purchases. These emails not only remind shoppers about the items they left in their cart, but they also contain an incentive sometimes, such as discount codes or free shipping.
This email will be sent to your customers after they abandon their carts! The main intention is to make sure they return and complete their purchase.
If you also want to write an abandoned cart email, follow the 6 steps below!
1. Write A Great Subject Line
The subject line is where the customer decides if they will read your email or not. That is why it is essential to write a great email subject line.
You can follow the steps below to write a great subject line:
Keep it short, a typical inbox will only reveal the first 60 characters of a subject line. While a mobile phone shows only the first 25-30 characters.
Place the most important parts first. If you are offering a discount, make sure it is visible on the subject line.
Be clear and specific. Make sure your customers know what to expect even before opening the email.
Use keywords your customers may use to filter or search their inbox.
Never put words in ALL CAPS. It will get their attention, but also annoy them.
Reread and revise. Test if you can.
After you have the subject line ready to go, we can finally move on to the body!
2. Develop An On Brand Copy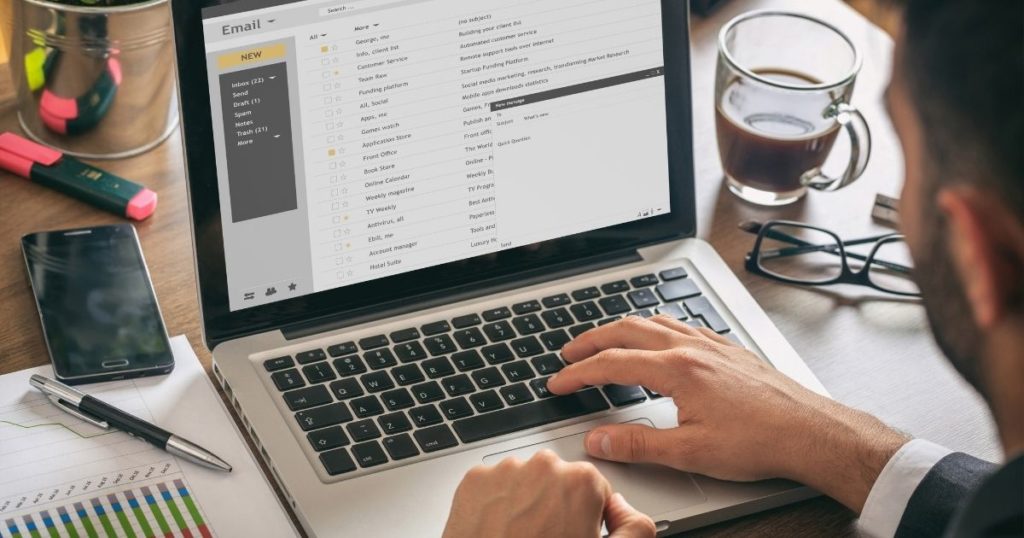 For customers who have opened the email, your copy needs to be convincing to make them reclaim their cart.
Keep the following in mind:
Personalize the email, start by greeting the recipient.
If you are making an offer, or giving a discount, mention it at the beginning.
Keep it short, explain what the customer had in their cart, and why they should reclaim it.
Keep your copy on-brand, make sure it follows your other copies.
End with a call to action.
Having a good copy and a subject line are the musts of an email. But they will not be enough to get your customers' attention. Now, let's move on to the visual elements!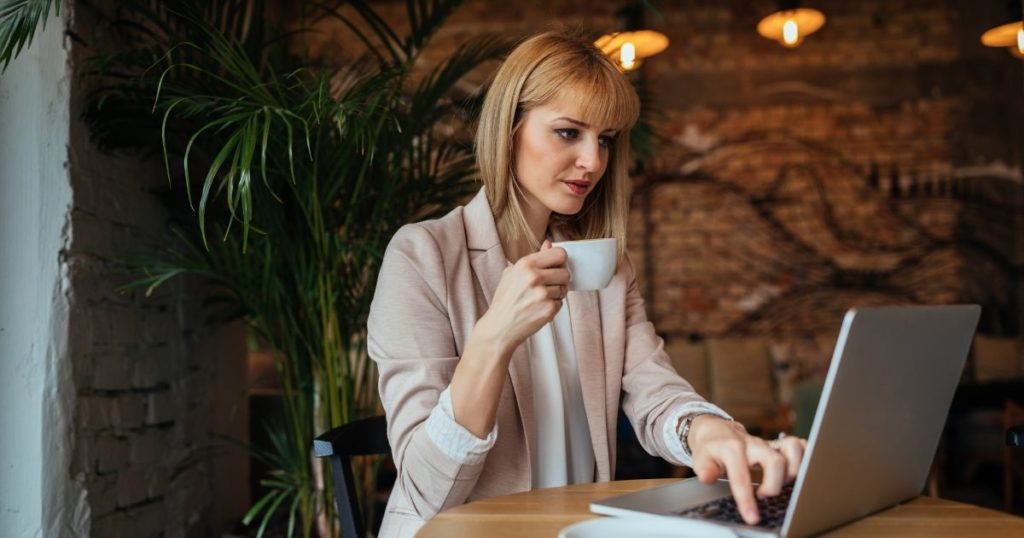 3. Include Visuals
Nowadays, including visuals in your brand emails is a must. Most customers do not have time to read every email they receive, so you might need visuals to get their attention. Here are the steps you can follow to improve your visuals:
Summarize the message in the visual. If you are offering a discount, reflect it on the visual.
Include some product pictures. This way your customers will remember what they were purchasing, and why they wanted it.
Adding small motion designs could be a great way to make your emails stand out.
4. Add CTAs
A call to action (CTA) is a necessary component of any retargeting strategy. And you should include call to action buttons on your abandoned cart emails.
Your CTA's should directly lead the customer towards the checkout page. Which helps them to easily continue where they left off seamlessly. If you are offering a discount, make sure you reflect that on the CTA, and if you can, apply the discount to the checkout page opened by the CTA button.
5. Offer A Discount
The best way to make sure that your abandoned cart email closes the sale is to offer a discount to the recipient. It could be the final push a customer needs to make a purchase.
If you are adding a discount, make sure you mention it at the beginning of the email. Mentioning it in the subject line and also referring to it early during the body of the email is always a good idea.
Don't forget to mention it on the visuals. Just add the discount percentage, along the lines of "30% OFF!" to the visual, or creating a dedicated visual for the discount could be a great way to get the attention of the customer.
6. Test And Adapt
Testing is always the most important step in marketing.
Create multiple emails and send them out. See which one of them works better and which does not perform well. Always be on the lookout for ways to improve your email. Whether it be a copy, subject line or visuals.
You can try creating different subject lines for the same email and see which one of them gets opened the most. Then, you can try the same subject line with different contents to see which one converts more.
Final Remarks
Sending automated emails is one of the best ways to reclaim abandoned carts. Now you have an idea of how to write an abandoned cart email?
Related Article: What is Email Marketing?