10 Soft Skills Every Entrepreneur Should Have
Sena Özkurt
Content Marketing Specialist
We all know how important hard, technical skills are. Those who have enough technical skills to create software are in high demand, and so do people who can draw up financial plans for entire businesses. These skills can land you jobs, or help you start your own business! But there are also soft skills that can help you climb the ladder of success, especially if you want to become an entrepreneur. These soft skills are what separates most people from entrepreneurs. These soft skills can either be inherent aspects of your personality or developed gradually with time.
To help you understand which soft skills you should focus on, we have compiled a list of 10 soft skills every entrepreneur should have to succeed in their business endeavours.
Best Soft Skills For Entrepreneurs
Growth Mindset
Teamwork
Persuasion
Ability to Adapt
Critical Thinking
Open-Mindedness
Risk-Taking
Devotion
Self-Discipline
Persistence
1. Growth Mindset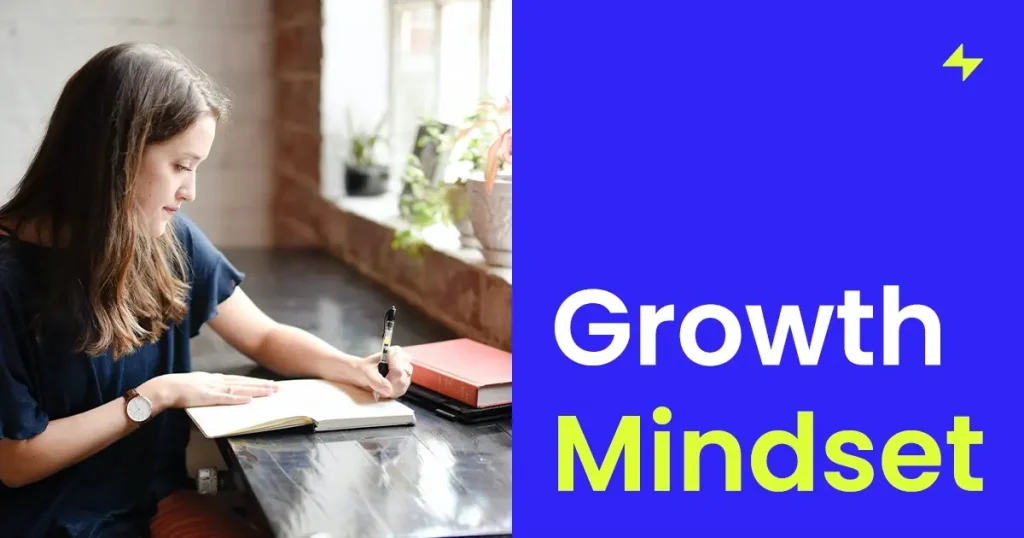 The mindset of an entrepreneur is a crucial factor for success, surpassing charm and technical skills. Without the correct mindset, the full potential of an entrepreneur will never be unleashed. That is why, the first soft skill that an entrepreneur should have is a growth mindset.
The growth mindset is a term coined by Stanford professor Carol Dweck. The growth mindset revolves around adopting a perspective that allows individuals to enhance their abilities beyond their initial level with determination, effort, and continuous learning. People with a growth mindset will understand that failing is only a process of learning.
The growth mindset also extends beyond the self and influences how we see other people. Those with a growth mindset know that individuals can improve themselves given the right tools and mindset. So, when selecting partners and employees, entrepreneurs with a growth mindset prioritize their potential for growth rather than solely considering their present circumstances.
2. Teamwork
Entrepreneurs are often depicted as solitary achievers, portrayed as lone wolves who tackle everything on their own. The media and popular entrepreneur figures tend to create an image of these individuals as one-person enterprises, responsible for every aspect of their business single-handedly. However, most entrepreneurs who are in the early stages of success would tell you one simple thing: teamwork is dreamwork.
One person cannot master all the skills necessary to master every element of a business, especially as the company grows. In a scalable, growing business, the entrepreneur should know how to function in a team.
This also entails the ability to delegate tasks and responsibilities without resorting to micromanaging, recognizing the value of different perspectives and treating them impartially, as well as providing guidance and support to team members who require assistance. Instead of asserting their own viewpoint as the most significant, entrepreneurs with a team-oriented mindset ideally understand the collective strength of collaboration and prioritize the overall success of the team.
3. Persuasion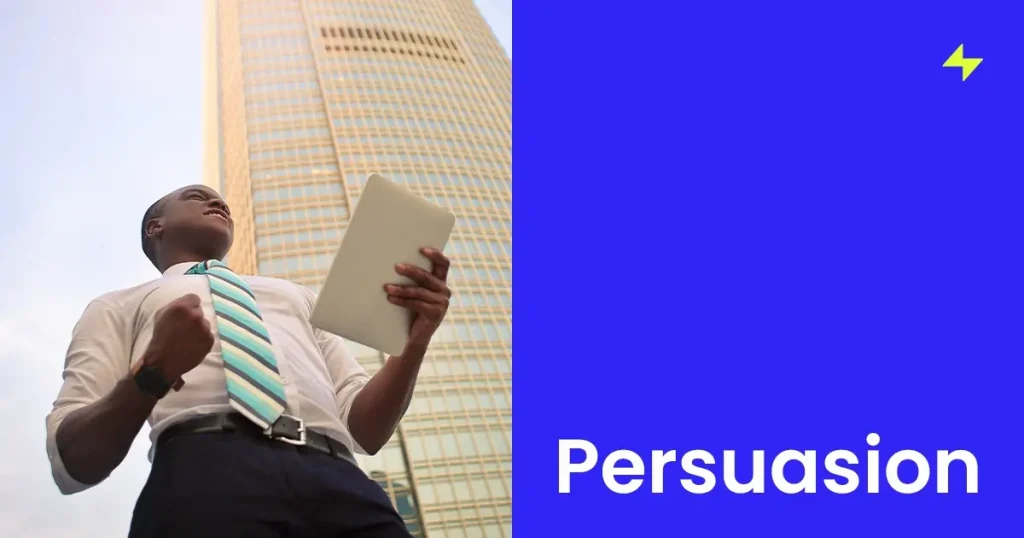 Being able to persuade is a skill everyone needs in the business world. Without the power to persuade customers to purchase products or potential employees to join the team, entrepreneurs will face significant limitations in their progress.
The most successful entrepreneurs are often those who excel at persuading those around them. They have the capacity to inspire belief in their partners and employees, as well as convince investors to invest in their ventures.
While persuasion may initially appear as a fixed skill, it aligns with the growth mindset discussed earlier. Believing in one's potential for improvement is the first step towards enhancing persuasive abilities.
There are numerous videos, blog posts, books, and courses that can teach individuals how to be more persuasive. So if one finds themselves lacking in persuasion, one can start searching on platforms like YouTube for training videos!
4. Ability to Adapt
Establishing, expanding, or stabilizing a new business is not an easy task, often full of unforeseen circumstances.
Various factors such as employee resignations, global events impacting the business, or partners pursuing different ventures can significantly influence the course of a business. Consequently, the ability to adapt and take decisive action during turbulent times is a crucial skill for entrepreneurs.
Instead of becoming overwhelmed by such circumstances, successful entrepreneurs completely acknowledge them. They promptly shift their focus towards finding ways to improve the situation, analyzing the root causes of the problem, and devising strategies to prevent similar problems in the future. Instead of dwelling on the pressure brought about by unexpected changes, they proactively seek opportunities for growth and development.
5. Critical Thinking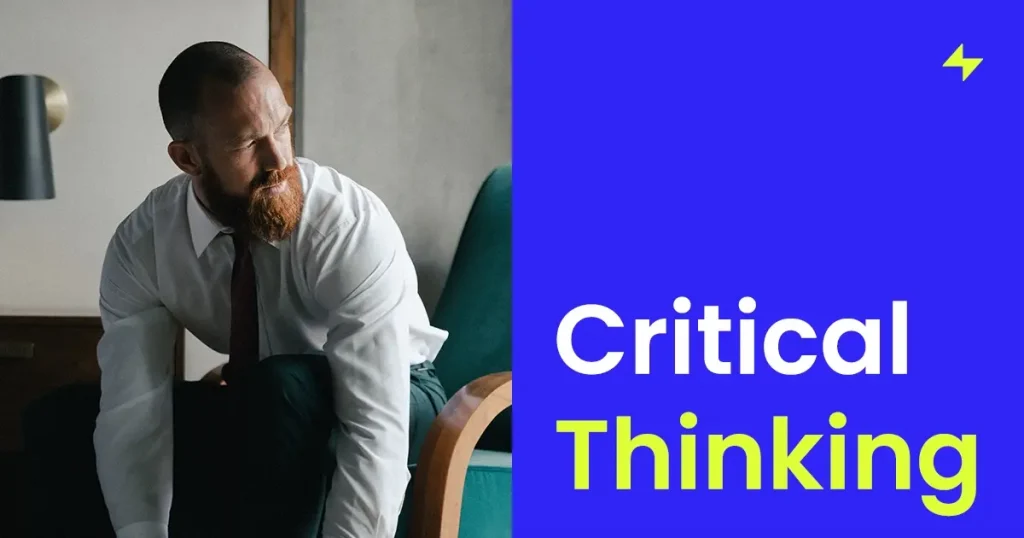 Critical thinking is the ability to actively analyse, synthesise and evaluate received information. It is simply the ability to correctly process all the information received, without letting your emotions cloud your judgment.
Entrepreneurs receive a lot of information from a variety of different sources, and they are expected to make decisions based on it. These decisions can be anything from determining the path the business will take, deciding on how to spend the budget, choosing who to hire, and deciding if you should pivot your entire company or not.
To make these decisions wisely, entrepreneurs need to develop their critical thinking abilities.
6. Open-Mindedness
If entrepreneurs restrict themselves to their own beliefs and disregard alternative ideas negative consequences for their companies may occur.
The world is changing faster than ever before, and new ideas, trends, techniques, and technologies are popping up everywhere. Keeping an open mind will allow entrepreneurs to take advantage of all the new opportunities as they present themselves.
An open-minded approach also means being open to learning, experiencing, and trying out new things. Just because something has always been done a certain way doesn't mean it can't be changed. Entrepreneurs will encounter many new ideas; some of them will fail, and some of them will work. In either case, one who learns from their experiences will know what not to try again, and what to do next time.
7. Risk-Taking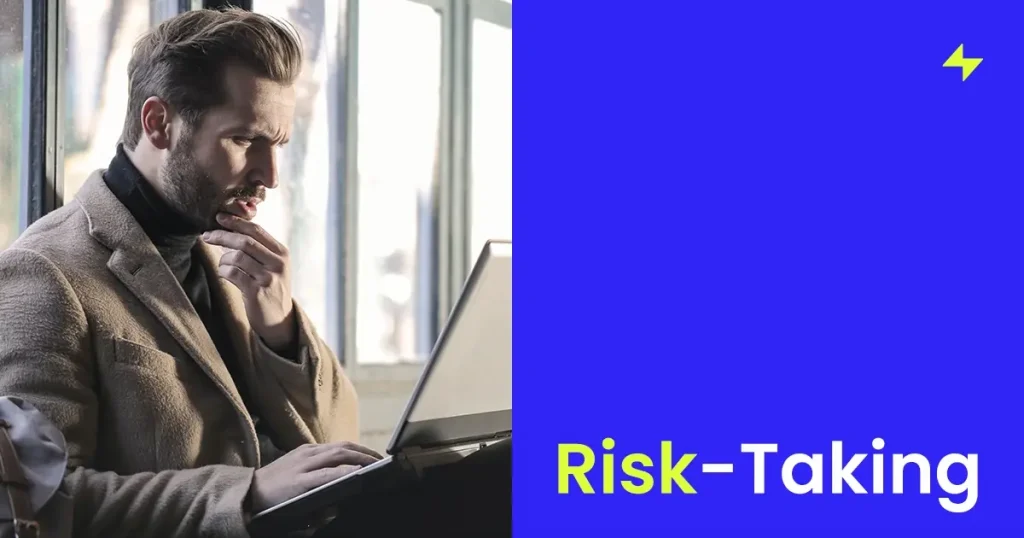 Taking risks is an inherent part of being an entrepreneur. Entrepreneurs naturally assume greater risks compared to their employees, and the potential losses are typically higher. Even the initial steps of being an entrepreneur require taking risks, such as the possibility of losing the business, fulfilling the expectations of the investors, and maybe even repaying the debts. These are only a few of the expected risks an entrepreneur might need to take.
In addition, some opportunities will only be available if one is ready to take a risk. Most great business decisions were risks at some point. The pivot that finally enables a company to reach a wider audience was a risk, and so was the new hire who managed to create much more value than expected. If entrepreneurs only focus on avoiding risks, they will be losing numerous opportunities.
8. Devotion
An entrepreneur should be the person that is most devoted to their business. As a leader, the devotion of an entrepreneur will always impact the devotion of their employees.
Having devotion as one of the personality traits and soft skills will also enhance the resilience of leaders.
If a company leader lacks devotion toward their own business, it is difficult to expect others to demonstrate the same level of dedication. When executives convey a feeling that their business is insignificant or prone to inevitable failure, their partners, investors, employees, and even customers will easily recognize it. People are not inclined to work for or collaborate with someone who doesn't wholeheartedly invest their passion and thoughts into their own idea.
9. Self-Discipline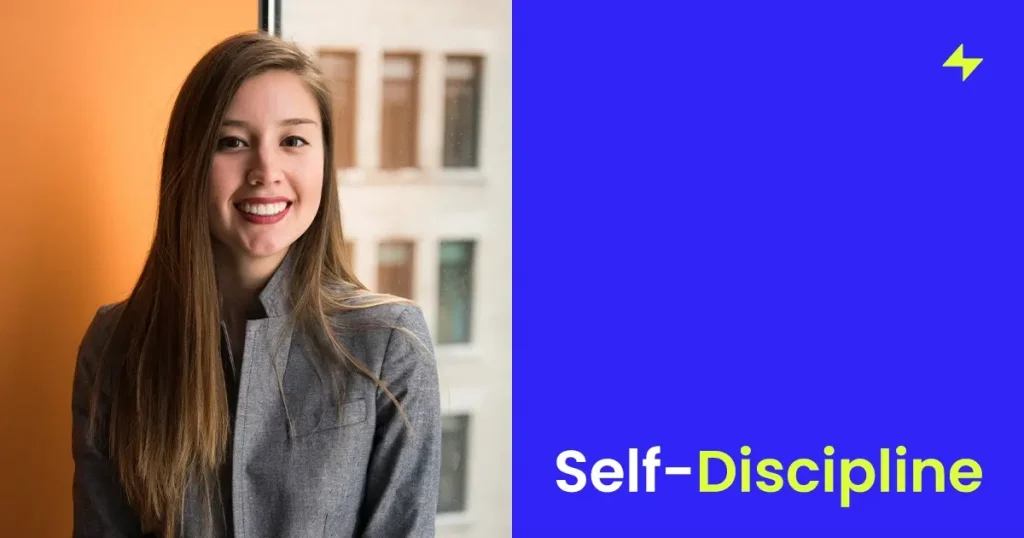 Discipline needs to come from within. Being an entrepreneur means being at the top of the command chain. So there won't be anyone to supervise or make a top leader perform at a higher pace. These leaders need to set their own goals, set their own time, and work until they achieve their goals.
Entrepreneurs also need to keep track of their time. Creating a schedule goes a long way in cultivating self-discipline. Using digital tools like Google Calendar, another app, a spreadsheet, or a notebook, one can determine what needs to be done, put them into the calendar, and assign some time to rest, and some extra time to handle any unexpected situations. While unexpected events may disrupt the schedule, it's critical to make a genuine effort to adhere to the planned agenda on a weekly basis.
Related Article: Business Plan
10. Persistence
Setbacks are inevitable for entrepreneurs. Their competitors may outpace them, the product or service may have flaws, customers may express dissatisfaction, trusted employees and partners may leave the enterprise, or there might be times when entrepreneurs need to pay out of pocket to keep the business alive.
To navigate through these adversaries, entrepreneurs need to build persistence.
However, there is also something called being too persistent. One needs to know when to persevere more, and when to let go; and this is probably the hardest part about being an entrepreneur. Mastering the skill of applying persistence appropriately leads to the path to true entrepreneurship.
Related Articles: