Business Plan: Best Business Plan Examples for 2023
Rabia Taskiran
Content Marketing Specialist
Do you want to start a business and successfully turn your idea into reality? To achieve both of these goals, you need to create a business plan.
In this blog article we will explain what exactly a business plan is, why you need it, and how to write an excellent business plan.
At the end of this blog article, you will find two business plan examples that you can download for free!
What Is a Business Plan?
A business plan is a road map for the next 3 to 5 years and guides you through each step of starting and running your business. It describes your business, your products, your strategy, your goals, your customers, and your competitors.
The business plan helps you achieve your short-term and long-term goals and covers these four main areas:
Company profile
Sales and marketing
Operations
Financials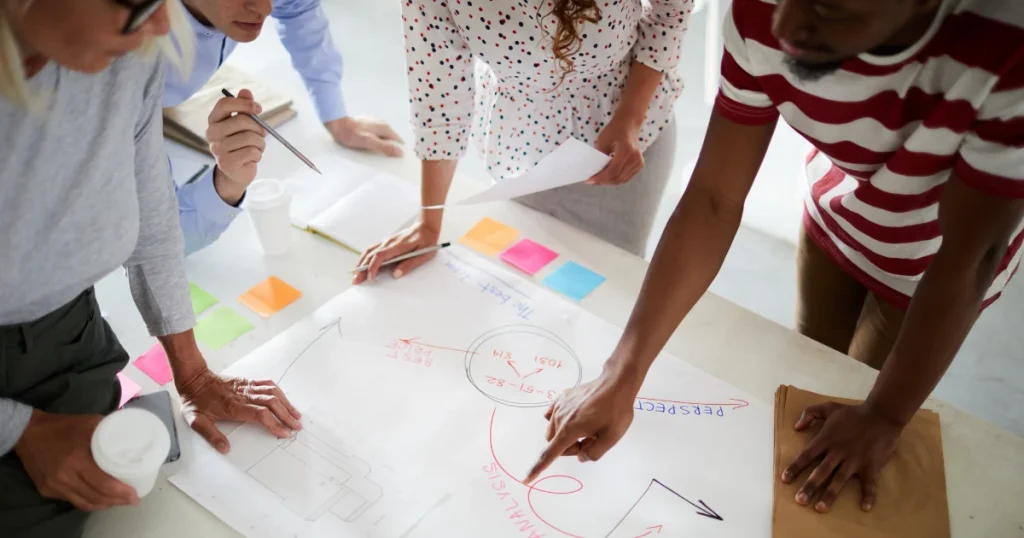 What Are The Types of Business Plan?
There are two types of business plans:
Traditional Plan: The traditional plan contains all the details and is more than 20 pages. This plan requires more work.
Lean Startup Plan: This plan usually consists of a single page and summarizes only the most important points. The disadvantage of this plan is that it does not include all important and relevant information. For investments, entrepreneurs need a detailed plan.
Why Write a Business Plan?
Here are the top 10 reasons why you should create a business plan:
Guides you through every step of starting and managing your business
Helps you to clarify your ideas
If you write a business plan and review it regularly, you will grow 30% faster and achieve better results than other businesses that don't
A better understanding of your competition
Investors will demand a business plan
You do a thorough customer analysis and understand your customers
A business plan will help you manage the future of your business
Allows you to make smarter decisions
Helps you determine your financial needs
You better understand your market, and that knowledge helps you make decisions that can improve your success
Related Article: Soft Skills for Entrepreneurs
What does a Business Plan need to include?
Executive summary
Company Overview
Problem and Solution
Market research
Competition
Service and product
Marketing
Financial statement
How Do I Write a Business Plan?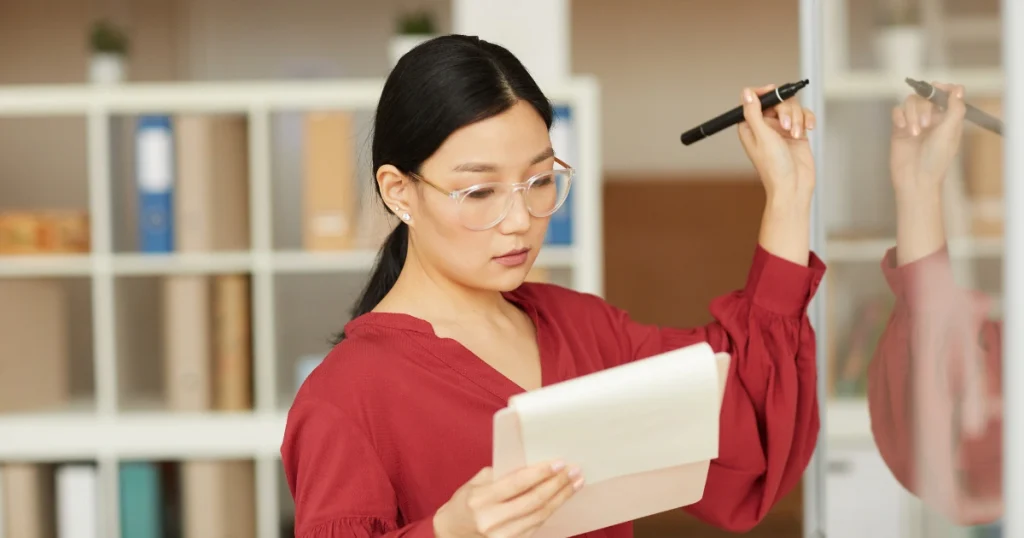 1. Executive Summary
The executive summary is the most important part of your business plan because it is the first thing your investors will read. Imagine that this part is your elevator pitch and you want to convince the investor in a few minutes.
Your executive summary should include the following information:
Concept
Goals and vision
Description of the product or service and why it is different
Target market
Marketing strategy
Current and expected financial situation
We recommend that you write this part last. This way, you will know what important information to highlight in the summary.
Related article: High Profit Business Ideas for 2023
2. Company Overview
In the company overview, you provide detailed information about your company, its purpose and goals.
This part consists of 3 main parts:
Mission Statement
History
Objectives
Mission Statement
In the mission statement, you explain in simple and concise terms what the purpose of your company is. This part is short and usually consists of a single sentence.
Company History
In the company history, provide an overview of how and why your company was founded. Include in your company history the most interesting highlights of your journey. This part will help others understand why you started and the challenges you faced.
Objectives
In this part, you set goals which you hope to achieve. Your goals should be SMART, which stands for:
Specific
Measurable
Achievable
Realistic
Time-bound
3. Problem & Solution
Describe the consumer's problem and how your product or service solves that problem.
4. Market Research
The right market is the market that needs your products.
Choose the right market for your products and outline your potential customer and the size of your market.
Potential market
A potential market is a market that includes people who are interested in your product but are not yet buyers.
Potential customer
A potential customer is a person who might be interested in your product or service. There are two types of potential customers:
One, who has expressed interest in your business
One, who has not yet expressed interest
Consider the following information when searching for your potential customer:
Location
Income
Age
Gender
Education
Profession
Hobbies
Related Article: Digital Skills You Should Learn In 2023
5. Competition
Identify other companies that currently offer products or services in the market you want to enter. List 3 to 5 companies you see as competitors.
To identify your competitors, you can perform a SWOT analysis to help you identify the strengths and weaknesses of each competitor.
6. Product and Service
Describe your product or service and provide all details such as costs, suppliers, distribution, production process, etc. Explain what benefits you offer your customers and why your offerings are better than those of your competitors.
7. Marketing
List your key marketing activities and answer following questions:
How do you plan to generate sales?
How do you want to convince customers to buy your products or services?
How do you want to retain customers?
The 4 Ps of Marketing can help successfully market a product or service.
Product
Define your product. Who needs it, and why?
Price
Set a price for the actual value of the product. What amount are my potential customers willing to pay?
Place
Where should your product or service be available?
Promotion
How will you communicate with your customers? Promotional activities include advertising, public relations and media strategy.
Related Article: Brand Awareness
8. Financial
If you are just starting out, you may not have a lot of financial data or reports. Investors want to work with businesses that can provide a clear financial statement.
To give investors a clear statement, you need to create a budget and financial plan with following information:
Income
Profit and loss
Cash flow
Balance sheet
What Are The Advantages of Preparing a Business Plan?
Here are 7 benefits of creating a business plan:
A clearer picture of your business as a whole
Brings clarity to the decision-making process
Helps you identify critical priorities
Allows you to track your progress and identify new developments
Helps you define marketing aspects such as target market and customers, how to promote and place your product, etc.
All important information such as profitability and revenue is summarized in one document
Helps you to track the right and important things
Tips for Creating a Good Business Plan
Organize your business plan into sections so investors can read it quickly and identify all the important information
Check for typos and grammatical errors
Create a business plan with high-quality design and printing
Update and revise your business plan
Business Plan Examples
Here are 2 business plan examples that you can download for free. Click on the file and download it as a Microsoft Word file.
Related Articles: