News
Last Update:

Mar 20, 2023
ikas March Update
Rabia Taskiran
Content Marketing Specialist
We are constantly improving the ikas e-commerce platform by adding new features that enable e-commerce merchants to increase their sales quickly and efficiently.
This month we have added new filters, sorting options, employee permissions, and much more. Let's take a detailed look at the new features.
New Shipping Rules 📦
We have renewed the shipping rules in order to offer improved shipping management to our users on the ikas platform. Previously, users were only able to input shipping rules based on the country. Now, ikas users can define rules according to the postal codes of their deliveries.
There is also a new delivery method called "Fast Delivery". We have now two delivery methods in total:
Standard Delivery
Fast Delivery
Once you have established the time and day for the two different delivery methods, the corresponding rule will become visible on the payment page. In addition, you can also see the estimated delivery time on the same page.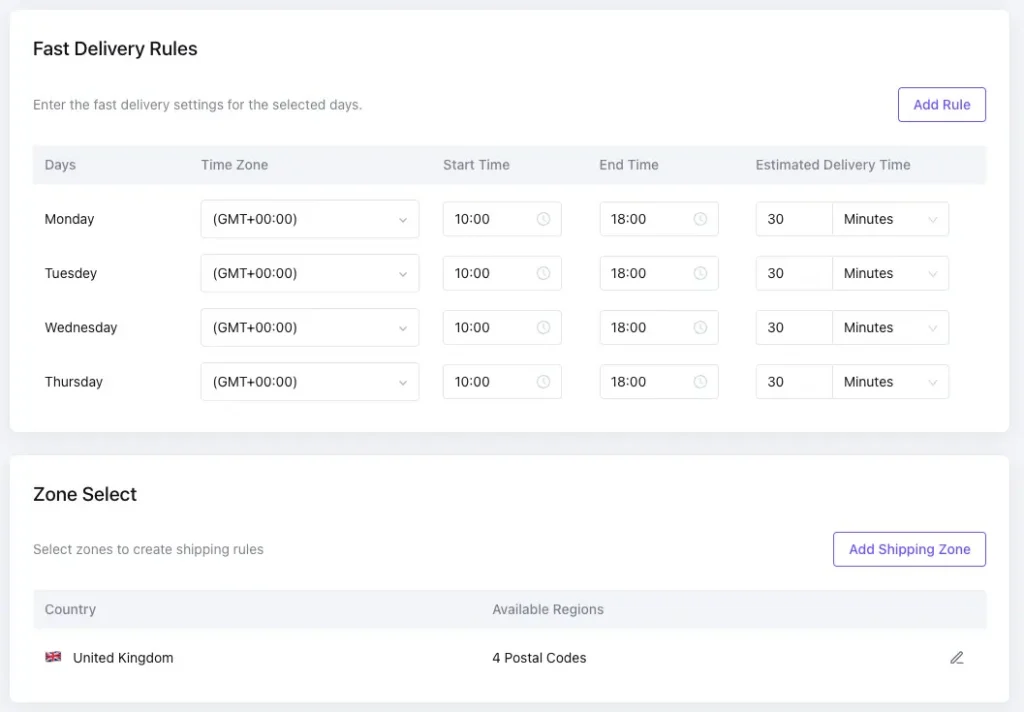 If you have multiple stock locations, you can set different shipping rules for each stock location. This way you can choose from which stock location the order should be sent to the customer.
Example:
You have two stock locations: One in the city center and the other outside the city. With the new update, you can set different shipping fees and rules for the warehouse location in the city center and the one outside the city.
If there are no products available at your warehouse location, then the shipping rules you set will not be displayed.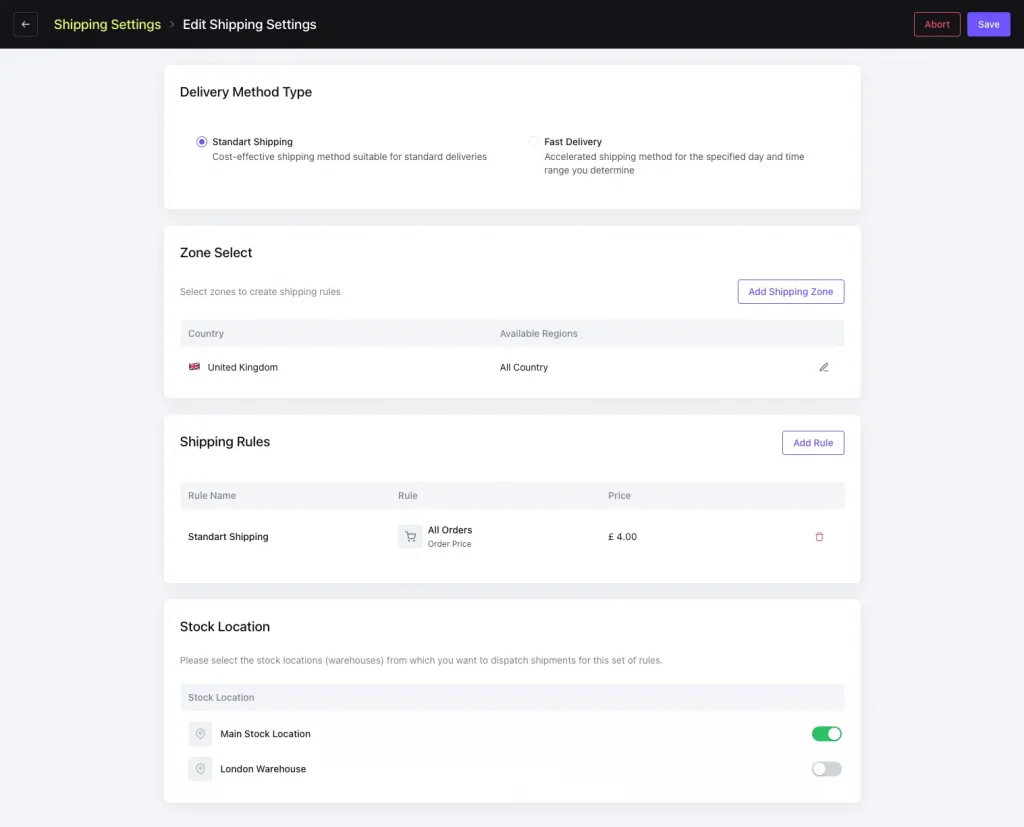 Product Reviews 💌
Automating product reviews allow you to send emails to users who have purchased products and ask them to rate them. Furthermore, you can manage all product reviews on the product detail page.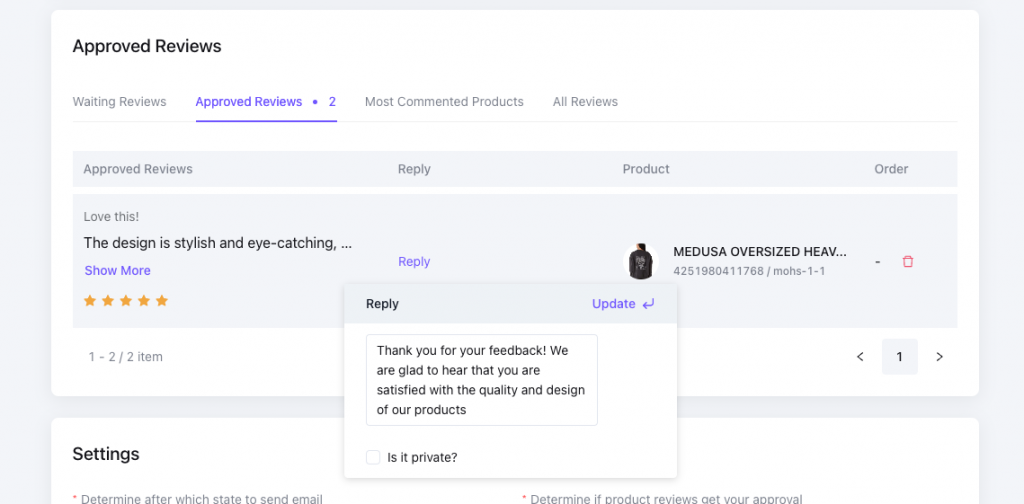 You can access all the product reviews and respond to them in the "Automations" section. Your response will be sent via email to the user's email address. If you select the "Private" option, the user's rating will not be publicly visible, allowing you to modify the review.
Google XML and Update Times ⏱️
The feed you uploaded to Google Merchant Center used to be in .tsv format which caused problems with the transfer. With the latest update, you will receive the feed file with the .xml extension from Google Merchant Center, and product feed files will be updated immediately.
Exclusion Filter 🔍
With the new update, you can now select custom fields and categories. There are two new options: "include" and "not include". You can select these two options as rules.
Example: Take a look at the example below. You can exclude the brand MEDUSA, but include the color black.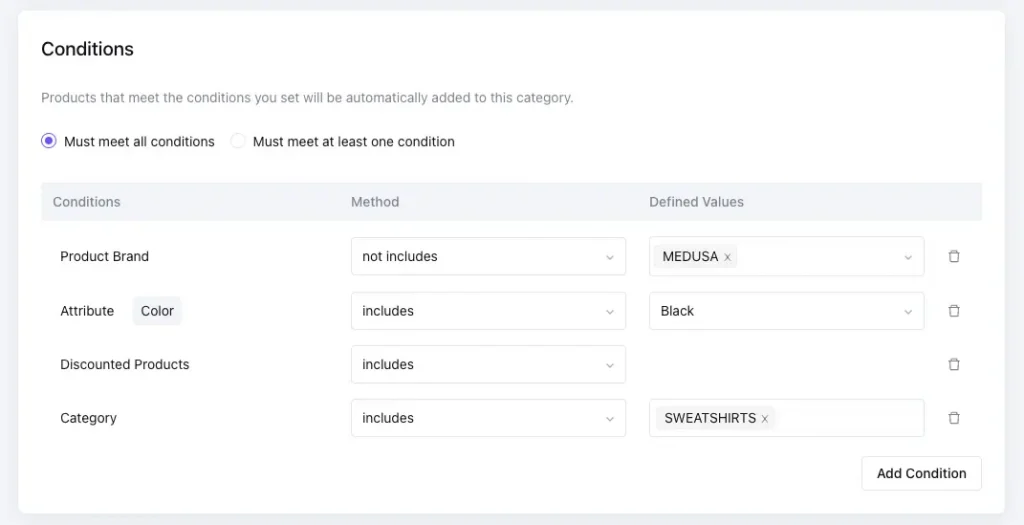 Package Split ✂️
Packages with the status "ready to shipment" or "shipped" can be canceled. If the order contains several products, you can remove them now without canceling the whole order.
You can create a new shipping code for the removed product and ship it separately. This function is especially useful in case of missing or wrong shipments.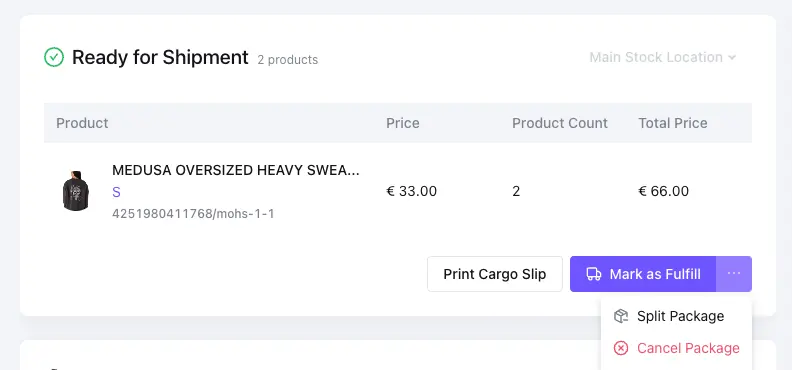 Other Improvements 🎉
The rule "Maximum cart amount" has been added to the campaign function
The "Gift Package" rule has been added to the order filter.
You can update the language preferences of the customers according to the actions performed.
When you copy the product description from another place, the style of the copied text is not applied in ikas. Only styles such as color, background color, list, bold, italic, underlined font, etc. will be copied to ikas.
You can add billing information and a custom title to the shipping label.
With Twilio integration, you can send SMS notifications
You can define the file names of the product images
If a shopping cart reminder email is sent, you can see it in the order timeline
Other functions on our roadmap ⏳
Grouping products and selling them with the bundle function
Enter separate prices for bundle products
When a bundle of products is sold, you can calculate the stock or product prices separately for the products in the bundle
The ikasPOS will be work on both Android and iOS devices
Collect and obtain contracts and permissions from customers on new displays
Etsy integration
New price-lists
Separate display of sales from abandoned shopping carts
Ability to download digital products
New website theme for beauty products
Dynamic customer groups
Better visibility of category pages on the website
Related Article: ikas November Update